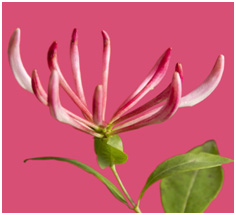 X-Rite, Inc.
, the world leader in color management, measurement and communication technologies, and its wholly owned subsidiary
Pantone
, the global authority on color and provider of professional color standards for the design industries, have announced a new educational color management seminar.
Targeted at printing, packaging, pre-press, and graphic design professionals, the two-day, modular seminar will open in Chicago on March 29 and 30, followed by New York City on May 17 and 18. Topics covered will address all aspects of color management, from process control and pressroom workflow, to color control for designers, spot color management, and how to improve display to print matching.
The color management seminar consists of three sessions, and attendees will have the option to participate in any one or all of the sessions, as follows:
Day 1: "Going beyond density: optimal process control for printing."
AM Session: Offset press process control with a particular focus on process color. Ideally suited for sheet-fed or web offset quality assurance managers, prepress professionals, production supervisors, and press operators.
PM Session: Flexographic press process control with a particular focus on packaging and spot colors, including Pantone. Ideally suited for flexographic quality assurance managers, prepress professionals, production supervisors, and press operators.
"These two half-day sessions are designed to help attendees gain better control of all the variables that can affect color quality on press. We will discuss press conditions, plate quality control and why it is so important to look at measurements beyond just density to truly control color. We will also provide basic troubleshooting guidelines to deal with measurements that are out of spec," explains Murphy Keeley, VP of Services at X-Rite.
Day 2: "Color immersion: an in-depth look at color management for creative/design professionals."
Led by Pantone color experts, this full-day session is ideally suited for wide format printers, sign-makers, prepress professionals, graphic designers, and commercial photographers. Attendees will learn all aspects of color management from design through prepress. Topics will include "How to Work with Cameras for More Accurate Color," "Display Calibration to Improve Color Editing," "How to Get better Display-to-Print Matching," "Proper Use of Pantone Colors in your Files," "Color Management Setup in Adobe® CS," "Preflighting for Different Output," and "Producing Color-Accurate Proofs that Match Your Press."
"Print buyers and brand owners are becoming more demanding in their color requirements. With tighter margins, wasted time and materials are not acceptable. Improving turn-around speeds with better color and less waste is more important now than ever, and mastering the tools and methods to manage color is critical in all areas of production, from file creation all the way to the pressroom. Leaders in the printing and design industries are recognizing the need for quality color management education, and to fulfill this demand, X-Rite/Pantone has put together this very comprehensive course," comments Murphy Keeley.
The first seminar will take place in Chicago, IL March 29-30, 2011 at the Marriott Hotel located at 540 North Michigan Avenue. The next event will take place in New York City May 17-18 at the NYC Seminar and Conference Center 71 West 23rd Street. To register and obtain further information about this new seminar, call 888/439-4403 or visit www.xrtite.com/processcontrol and www.pantone.com/immersion.
Early bird discounts are available. Seminar attendees will be entitled to enter a free drawing at the end of each day to win one of X-Rite's award-winning i1 Solutions on day 1, and a CAPSURE color-capture device on day 2.