When it comes to growth, there are several avenues that sign companies can pursue. They can:
Gain new customers
Increase sales to current customers
Acquire new equipment and opportunities
But where do marketing and advertising fit in? Is there a role for social media? How do you succeed at direct sales? Do you consider e-commerce?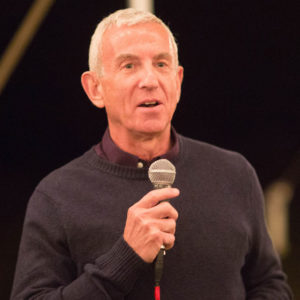 In this fast-moving business management-based webinar on July 12 at 2 pm ET, Dave Fellman will help attendees evaluate the options that are available to help them grow their sign shop and build the strategy best for them!
Dave Fellman is president of David Fellman & Associates, a sales and marketing consulting firm in Raleigh, North Carolina, and the author of the Sign Sales DNA Project, a research study to determine what skills, attitudes, and personality traits are most important to sign and graphics salespeople.
Dave will also be presenting two sessions ("Rules of Engagement for Employees and Customers" and "Five Principles for Consistent Sales Success") during the conference portion of the SBI/NSSA NE Sign Expo on September 19, which we will also be previewing during this webinar.
Attend the webinar on July 12 at 2 pm ET, "Big Money Questions: The Best Ways to Grow a Business," and get ready to see your profits expand!