EDITOR'S NOTE: Unfortunately, this webinar is no longer available for viewing on the host site.
Join us at 2:00 p.m. ET on Thursday, December 2 for a live webinar led by John Hackley, CEO of Oculus Business Solutions, as he details why you should be adopting forward-thinking job costing methodologies to improve business performance.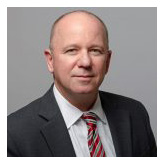 The purpose of any business is to make money, and job costing is the most effective way to ensure that occurs. For a typical sign job, direct material, labor, subcontract costs, equipment, and other direct costs are tracked at their actual values. These are accrued until the job or batch is completed, and then this information is used to create profitability reports for one's shop.
John will be answering all questions you might have about job costing, budget management, and pricing calculations.
This webinar will detail:
The basics of Job Costing;
How to implement your own job costing system;
Creating profitability reports to improve estimating and sales;
Tracking and evaluating work in progress;
Identify which products make the most money; and
Pinpoint your production strengths and improve your weaknesses.
Improve the profitability at your shop by registering now for our latest "On the Floor" webinar!
This webinar is sponsored by