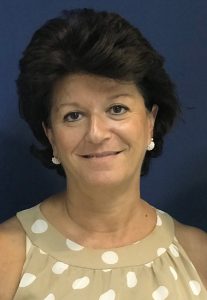 The introduction of the Massivit 1800 3D Printing Solution in 2016 heralded a new dawn for the large format sign & display sector by delivering a genuinely viable 3D printing solution for visual communications applications. We caught up with Massivit 3D's Marketing Director Isabelle Marelly (pictured, left), who tells us about the market's reaction to the printer, the opportunities it presents customers, and her own take on the landscape generally.
The investment decision around new solutions can be a tough process. What makes 3D printing a compelling proposition for the large format market?
Quite simply, because it fills a gap for large format print providers or sign and display companies by offering the opportunity to add value to their service offering, increase revenues, and differentiate their business from the competition. Better still, it allows companies to quickly produce stunning creations that, in some cases, wouldn't even be possible via traditional methods.
3D printing gives users the freedom to create extremely large complex forms, and hollow, internally illuminated objects that deliver tremendous "wow- factor." The ability to develop such attention-grabbing visual display projects enables users to extend their applications portfolio. This can be achieved solely using 3D printing or by integrating the technology into existing 2D applications.
Take, for example, promotional vehicle wraps – traditionally these 2D graphics are static, but by combining large format 3D elements, companies can produce eye-catching applications that stand-out from the crowd and offer much greater stopping power. This opens the door to new business from existing and new clients and enables companies to enhance their competitive edge.
What advice would you offer our readers considering 3D printing as we enter 2018?
Many of our customers have told us that the competition and the constant need to meet their own customers' expectations to deliver creative output more quickly are ever-present challenges.
That said, for those large format print providers and sign and display companies willing to diversify their service offering and explore ways of setting themselves apart, 3D printing represents a great opportunity to increase revenue streams. This may entail leaving the comfort zone of the familiar applications territory or particular sector with which they've become accustomed, but making that leap could signal a new chapter of business for those willing to give it a go.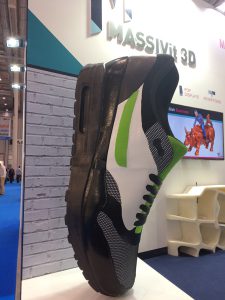 So you agree with the adage that "fortune favors the brave?"
Absolutely.
The more forward-thinking large format print suppliers are already actively positioning themselves as visual communication consultants, working with their customers to suggest ways to mix up their campaigns with powerful new applications that stop people in their tracks and ensure engagement. Many of our customers fall into this category and are seizing new opportunities all the time.
Can you give us an idea as to the type of applications achievable with your 3D solution and what customers are doing?
The list is long and varied but embraces 3D signage and displays for advertising, promotions, and high-level marketing models limited only by the imagination. In terms of the exhibitions space, 3D printing delivers the capability to turn any booth, event, or show into something engaging and entertaining, capturing the gaze of visitors and drawing in crowds. The same is of course true for the entertainment sector, where the possibility for themed applications is unlimited.
When it comes to retailers, the Massivit 1800 allows them to increase brand awareness via vibrant, eye-catching window displays, POP/ POS stands, visual merchandising and exhibitions elements, and even bespoke retail outlets that surpasses what can be achieved with traditional manufacturing.
A great example of this is our Australian customer, OMUS, which constructed what is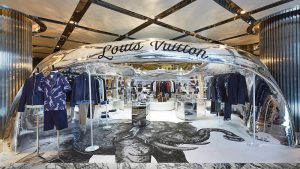 believed to be the "world's first 3D-printed" pop-up retail store (pictured, right). The attention-grabbing 9m-wide, 10m-long, and 2.7m-high mega structure was 3D printed in under eighteen days and was installed at Sydney's Westfield shopping centre during a promotion for OMUS' customer and luxury fashion brand, Louis Vuitton.
Another area that is proving popular is super-large vehicle wraps, which is exemplified by one of our US customers, Carisma. Based in New York, the company incorporates 3D printed displays into 2D large format printed vinyl graphics for bus wraps to promote major movie launches. As you can imagine, such massive objects protruding from the side of a bus when you're walking in Times Square certainly turns heads and has passersby frantically reaching for their cameras.
Beyond this, a number of our customers are opting to use the 3D-printed model for vacuum-forming for external use or to wrap it in specially-designed vinyl, textures, or paint, dependent upon the specific need.
In fact, we are witnessing a growing adoption of 3D-printed moulds for vacuum-forming applications. Companies can quickly 3D print large and complex molds that can withstand the vacuum-forming process. Traditional manufacturing methods often require several weeks to produce mold inserts with significant outlay. Using this innovative technique, print providers can enjoy cost-effective customization and greater design freedom.
What are your own predictions for what lies in store for the sign and display industry in the New Year?
I anticipate that we'll see even greater technological innovation in this industry, which will offer large format print providers and sign and display businesses the opportunity to realize their creative potential and amaze their customers. In particular, I believe that in 2018 we'll continue to see very creative campaigns that mix both 2D and 3D printing technologies and offer fresh impetus to the way in which visual communication projects are produced. This will be vital given the number of other influences that continue to compete for the attention of audiences.
All photos: Massivit 3D.