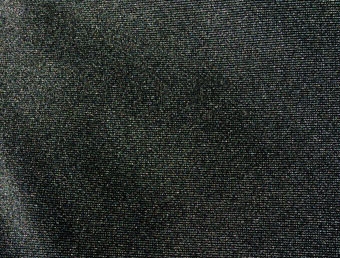 Fisher Textiles is pleased to now offer GF 4661 Power Stretch Black, made with solution dyed black yarn. It is an excellent material for light blocking applications.
GF 4661 replaces Fisher's GF 4607 Power Stretch Black. The new style is more washfast and matte. There is no change in the percentage of stretch. It exhibits no crocking and is 8.1 oz/yd2, 94 percent Polyester, 6 percent Spandex. It is stocked at 122 inches wide and is Flame Retardant meeting NFPA-701.
Free sample rolls are available for testing. Contact Fisher Textiles at 800-554-8886 or on the Web at www.fishertextiles.com for additional information.