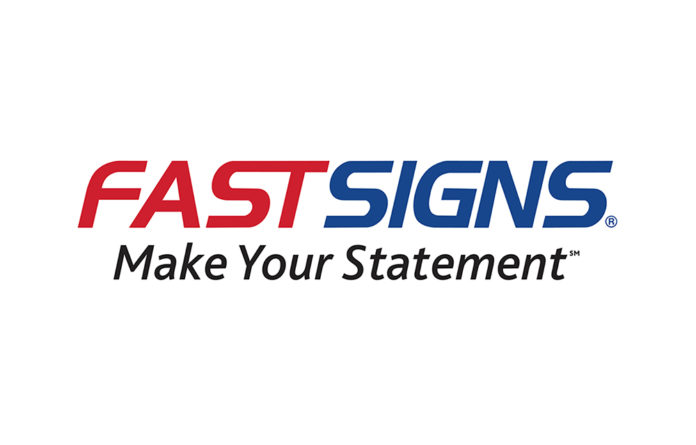 There's no denying that rising inflation, mass layoffs, and the threat of a looming recession have been dominating conversations. While the recession-resistant signage industry can thrive even in an economic downturn, businesses in already declining industries, such as printing or photography, face greater difficulties to stay afloat. But with nearly half of surveyed small business owners in the U.S. feeling burnout in the past month alone, it's clear that running an independent business is taking a toll on owners regardless of their industry.
So where do those who already own an independent signage business or a business in a complementary space, such as printing, photo, embroidery or trophy/awards, go from here?
One option is franchising the business through conversion and co-brand programs to provide the resources and support needed to propel a business to success.
Of course, an independent business owner may understandably be apprehensive about "giving up control" of the business they built through blood, sweat, and tears. But the truth is, co-branding or converting a business to a franchise doesn't mean relinquishing all control. From lower supply costs to national marketing and world-class franchise support, the pros far outweigh the cons.
Expand the Business Like Never Before
In 1985, Jeffrey Chudoff opened an independent vehicle tint and vinyl lettering shop in Maple Shade, New Jersey. His small local business quickly grew, and he affectionately became known as "the tint guy" in South Jersey.
During the 1990s, Jeff expanded into the production of banners and small signs and eventually vehicle wraps, where he found tremendous success. But as so many independent businesses experience, without the right systems and processes in place, Jeff was struggling to manage the business on his own, and the growth of his business stagnated.
In 2016, after research and exploration, Jeff made the decision to join the FASTSIGNS franchise family. At the same time, his wife Kim joined the business to help with sales.
The decision was game-changing for the Chudoffs. With FASTSIGNS' ongoing training and extensive network of support and resources, the Chudoffs have seen sales increases of 20 to 40 percent annually since converting their business.
"We could not break the $500,000 per year mark, but we tripled our sales after we converted to FASTSIGNS. Every process and procedure we follow is because of FASTSIGNS, and it helped us transform our business. The support we receive from the franchise is unparalleled."
The Chudoffs are one of several examples across our network of independent signage owners who experienced slow and steady growth, but by converting to a FASTSIGNS reached a new level of success with greater revenues and profitability.
For $15,000 down on the franchise fee, the conversion and co-brand programs allows business owners to gain FASTSIGNS' brand recognition to increase their current customer base and create opportunities for expanded revenue.
Gain Peace of Mind
Similarly Gaby Mullinax began her photo industry career in the early 1990s. She was a stay-at-home mom and professional photographer.
As a frequent customer of Fullerton Photographics, she came upon the opportunity to purchase the company in December 1999. After nearly twenty years of running the retail photo boutique, the transition to digital photography and the electronic/social distribution of images took place, and Gaby realized that she was in a declining business and would need a new avenue to continue to generate revenue. Gaby saw new opportunities in signage and purchased a FASTSIGNS franchise to co-brand with her existing photo business.
"Co-branding with FASTSIGNS has changed my business. As an independent entrepreneur in the photo business, coming into the sign business and seeing what FASTSIGNS provided for us is completely game changing," said Gaby. "When you become an entrepreneur you are on your own, everything falls on your shoulders. FASTSIGNS takes that on for you in a sense and delivers opportunities."
Gaby was able to maintain independence and control of her photo business, keeping that side of the business exempt from royalty structure, while adding a completely new stream of revenue. Today Gaby's co-branded business is a family affair, with her daughter Kaitlyn and son-in-law Aaron taking the helm at FASTSIGNS® of Fullerton and FASTSIGNS® of Brea.
A Succession Plan is in Place
One thing that both the Chudoffs and Gaby Mullinax now have—in addition to a booming business—is a succession plan for that business.
FASTSIGNS offers support throughout each stage of the franchising process, including when it's time to sell the business or establish a succession plan.
Converting to a FASTSIGNS provides sign businesses with strategies for selling the center or transferring ownership, streamlining the process and giving owners comfort that the business will be left in good hands.
Bring the Business to The Next Level
Despite common misconceptions, converting or co-branding does not mean giving up control. By converting or co-branding an existing sign business, it opens doors to new opportunities to find success, and FASTSIGNS is there to help through each stage of the journey.
As a recession looms ahead, the benefits of joining a franchise like FASTSIGNS cannot be understated. Independent businesses don't have to go it alone. Now is the time to get started with FASTSIGNS to bring the business to the next level and prepare for any economic circumstance.
—Press Release