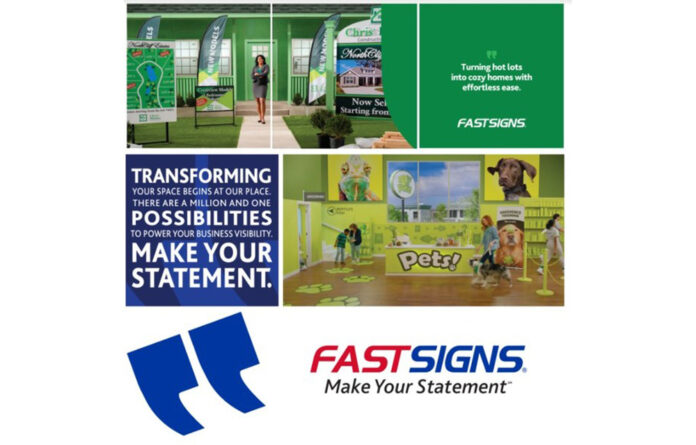 Last year, FASTSIGNS announced a rebrand with the "Make Your Statement" campaign. The multi-channel campaign, which included TV, online video, social, email, and branding, showcased how FASTSIGNS can help customers make their statement with signs and graphics that can transform a space or business environment.
With the assistance of Rodgers Townsend and based on market research conducted by MDRG, the FASTSIGNS' team worked to rebuild their brand image and promote their objectives of increasing focus on customers, building their strengths, and positioning the brand for what lies ahead.
Now one year after the launch of "Make Your Statement," this award-winning rebrand campaign saw massive success including:
14 percent increase in brand awareness among small businesses
5 percent increase in consideration with non-users
22 percent increase in ad recall
81 percent increase in reach from TV ads
The "Make Your Statement," campaign builds upon FASTSIGNS' solidified reputation as the leader in visual identity solutions for businesses of all sizes and industries with this new campaign.
Developed by St. Louis-based advertising agency Rodgers Townsend, based on market research conducted by New Orleans based MDRG, this rebrand campaign highlights the range of visual solutions from large-scale exterior signage to interior wayfinding and decor, vehicle, and flooring applications and virtually any space or surface a business would want to convey its identity and create a strong team member or customer experience.
The extensive market research conducted by MDRG revealed that most customers have anxiety about their sign and graphics projects. They believe their project could substantially affect the business's future and reputation.
To address this, FASTSIGNS showed customers that it is here to reduce the stress, reassure them that they will be proud of the work, and provide an end-to-end solution that exceeds their expectations in every way.
—Press Release