We recently profiled the trends and opportunities that print specialist Amcad & Graphics LP of Irving, Texas has noticed when it comes to adopting and implementing 3D printing into shop's workflow.
In an addendum to our annual "SBI Young Sign Makers 2022" overview, it's also interesting to note that Amcad & Graphics LP also has several employees on its staff under the age of thirty who have paid attention to the latest technological trends and have ideas concerning how other shops can recruit younger hires to their staffs.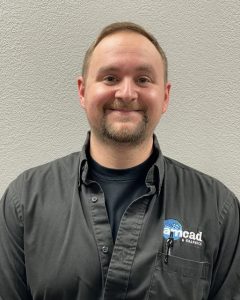 Harlyn Kane Landry, 29, pursued further education in applied sciences for process technology after graduating high school and worked mainly in construction during the early stages of his career. Today he is a service technician at Amcad & Graphics LP, where he has been employed for a year now.
"Besides learning all these new technologies and processes, working with various customers at their facilities has been an eye-opener to how many things are actually printed," he says, noting that he has paid attention to customers doing decals on roll printers, as well as full-color 3D-printed models and complex signs printed on flatbed printers and assembled.
Before accepting his current job, Harlyn had never thought about the sign/print industry and all that it entails. "Throughout my life and school career I had been to a few job/career fairs but have never seen anyone there for this industry," he says. "I feel that if more young people were shown how things are done and created in person, more of them would be interested."
Harlyn feels that coming in as a blank slate to the industry has allowed him to be easier taught about the methods and processes involved. "I am more willing to learn and am aware that older, more experienced people have a lot of wisdom to give me," he says.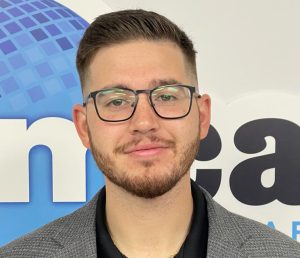 Justin Morales, 27, has served as a leading Mimaki service technician at Amcad & Graphics LP for six-and-a-half years now. Justin feels that his age has helped him be aware of many applications. "Branding and social media have influenced how I look at certain projects and applications from a printing standpoint," he says. "There are a lot of influential designs and concepts to draw from to help make projects more impactful."
Justin finds that the industry offers a lot of growth opportunities, as there as so many processes and equipment types of learn. "There is still a lot to learn, and then, in turn, teach, as I progresses along my long-term career path in this industry," he says. "Ink on paper is just the beginning of what you can create when you enter this industry. There are CNC cutters to take 2D design into 3D. There are machines with lasers, braille application and many more tools to help bring ideas to life. Drinks have labels, packaging has graphics, wallpaper can be printed, outdoor signs can be manufactured, etc."
Meanwhile Justin feels that there a lot of crossovers when pursuing subjects in school that will translate to many options in the workforce for young people. "This can range from graphic and 3D design to electrical engineering for installations and business management for administrative roles," he says.
Justin advises newcomers to the field (or those interested in having careers in it) to not be afraid to start at the bottom. "I started in the warehouse and moved to deliveries," he says. "Now I am one of the lead technicians and am on a path to sales.
"If you are looking for options, print and signage is a great choice to consider."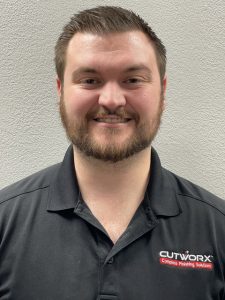 Quentin Edwards, 26, is a digital series product specialist managing some of the company's small format flatbed digital cutting technology and has three full years of experience in the signage solutions field. He graduated from the University of North Texas in 2019 with a degree in Integrative Studies with focuses in Communication, Business, and Recreation Event and Sports Management.
"While attending college, I worked part-time in a warehouse for a graphics supply company," he says. "After graduating, I was offered a full-time job installing, training, and servicing end-users on the LST Series Digital Die Cutter and, after a year, was promoted to product manager for the line.
Quentin says that having a job in he sign/print industry has given him a new outlook on business, finding that becoming familiar with the processes behind how things are made is interesting and insightful. "Seeing the background of how things are made or processed is interesting and insightful," he says. "Before joining the industry, I never thought about how something was made in a store; now when walking through a store, I can point at something and say, 'Hey, I can that or I know how it is made!'"
Because of his age, Quentin has found that one of the benefits for him being in the sign-making/printer technician industry is that he is more innovative with technology. "I am more of an outside-the-box thinker," he says. "Technology is always adapting and growing, even in this industry," he says. "I feel that I can find ways to increase workflow production with creativity and innovation."
Quentin feels that sign shops should be marketing creativity in order to increase workflow production. "The industry is full of needs for designers. Good designers are hard to find," he says. "There are a lot of creative artsy people, and I think finding these people will help grow the industry."