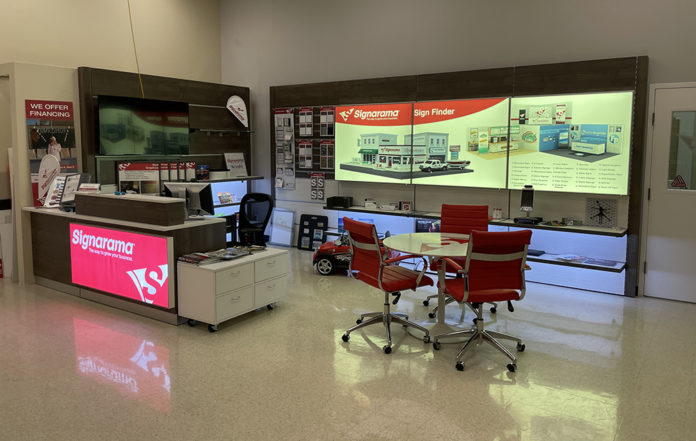 Sign pricing is complex, especially with custom jobs. But while you can't just put up a price list that will cover every kind of project that comes through your door, you can take some standard approaches to help navigate the process.
It can be tricky, so if you're new to it (and even if you're not), don't be afraid to ask for guidance from other sign providers. At Signarama, we guide our franchisees on price, but they have a ton of flexibility.
Start with a sign pricing strategy based on value and not cost. It is the rule followed by the most successful store owners I've seen. You have tangible expenses, like labor and materials, but your time and talent (and those of your team) also have to be accounted for.
Unfortunately I see a ton of people making the mistake of charging just for those hard expenses and forgetting about their soft skills—basically giving away their consultation services and becoming the customer's project manager for free.
The most intangible factor is also the biggest and perhaps most critical variable: the customer.
What are they willing to pay? It's about how important the project is to the customer and whether they're willing to pay a premium price for premium quality. Understanding that will help you assess the value of your work.
Sticking to value over cost is critical when you present the price to the customer. You may be tempted to justify your number with a line-by-line breakdown of everything that went into it, including project management. But the customer naturally wants to spend as little as possible, and when presented with such a list, will immediately think of ways to cut it: "What if we go with five-day delivery instead of overnight?" – "Do I really need that special treatment?"  – "How about a smaller size?"
Nickel-and-diming yourself like that will impact your ability to do the project. And ultimately, you want the customer to feel like you've created a turnkey solution just for them and not a one-size-fits-all package that anyone will get.
Here are three tips I have for smart sign pricing:
1. Understand your market. Make sure you get as much information from your competitors as you can. We recommend doing "secret shopper" research: Pick five routine jobs and call your competitors to see what they're up to. Your customers are also a reliable resource; communicate with them often. They will tell you if they think you're way too high—and you'll know if they're shopping you.
2. Raise prices at least once a year. Your costs go up every year, and they've been rising more frequently in recent times; you need to cover them. Most customers don't feel increases in small increments. If your prices go up sharply because your costs have jumped, my best advice is to be honest. Explain the circumstances but assure customers that you want to maintain the same service, quality, and value as always.
3. Don't be too quick to discount. If a customer brings you a lower price from someone else, think and ask questions before you "meet it or beat it." Is it an apples-to-apples quote—same materials, same size, same scope? If not, hold the line. If it is, I would always try to get the customer in the door and work to keep them.
Setting the right price is the difference between making money and losing money. I know that seems obvious, but it's surprising how many business owners neglect it from uncertainty or fear. So don't get lazy. Stay on top of the situation and you'll always know the price is right.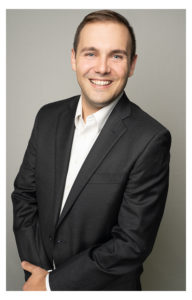 A.J. Titus is president of Signarama, a sign and graphics franchise and the largest brand at United Franchise Group. In his role, A.J. leads the brand's growth efforts worldwide while also helping current franchise owners expand their businesses and maximize profitability. Additionally A.J. is president of Starpoint Brands, a family of trusted, award-winning brands that provide products and services known for quality, reliability, and value.