ISA's THE LINK…INSTALL continues to help local and national sign companies make vital connections and keep their businesses moving forward. These unique one-on-one virtual networking appointments pair local sign companies with national companies that need installers. The next round will be held May 19-20.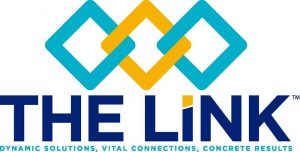 This quarterly event has been extremely beneficial to past participating companies, with one local business leader saying he had "already received our first job from a new company that we met with during this event. It has already paid for itself in less than a week's time."
The virtual event grew out of the popular in-person event held at ISA International Sign Expo in the past. The virtual setting "was more personal than the in-person event because you are one-on-one with the national sign company with no distractions," said one participating local sign company leader.
Both installers and national sign companies have praised the format of the event. Local sign companies, installers, and service providers complete a profile sheet, which is then used to match up with national sign companies seeking those specific skills or qualifications. The prequalification will provide more meaningful and targeted one-on-one appointments.
National sign companies participating were excited by the quality of the contacts made. One said he had made 36 connections in four hours, "most of whom seem great fits for our needs."
"We know that both local installers and national companies rely on ISA to help them make these connections," said Alicia Auerswald, ISA vice president of marketing, membership and communications. "THE LINK…INSTALL as a virtual event was not on our radar when 2020 began, but the pandemic has inspired us to create a new model that actually works better. Holding these events quarterly instead of annually allows companies to respond to changing business dynamics. It's a win for everyone involved."
Space is limited for the May event and the deadline is fast approaching. Interested companies should contact ISA today by emailing [email protected] or calling 703.836.4071. Local sign and install companies may only participate in one event per year to ensure opportunities for other local companies.