The ISA International Sign Expo 2021 show went virtual this year. The tradeshow offers up over 70 education sessions, 70-plus virtual booths, and plenty of opportunities for networking over three days.
We highlight some of the top moments from the first day of the show, below.
1. Gamechanger
The first day of the show got off to a great start on Wednesday, April 7 with a Gamechanger Session hosted by Futurist Sheryl Connelly. She shared her thoughts on the factors that will affect the future and your business.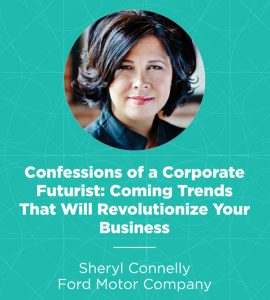 Some key takeaways from her discussion included:
A company's strengths aren't owned by them—they are determined by the market, which can be fickle.
When looking to add people to your company, Connelly says to focus on diversity, multidisciplinary candidates, and passionate/creative types. In fact, according to a paper from Michigan State University,

Nobel prize winning scientists are 2.85 times more likely than the average scientist to have an artistic or crafty hobby.

People now want to know the virtues of the brands they support and where they stand on certain issues.
The only way to predict the future is to create it.
2. Project Management
On the first day of the show, our own Editor Jeff Wooten sat down with Adam Brown, president of
Sign Effectz, Inc.
, to host a session on project and employee management. Brown shared tips and tricks from his company and demonstrated how they keep track of orders on their software system. He also dispensed some valuable information about leadership and
managing employees
.
3. Women Leading the Industry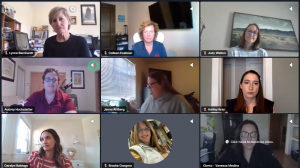 Participants had a lively conversation on topics ranging from personal development to workplace challenges:
Have courage to do things outside your comfort zone and to advocate for yourself.
Stick with positivity and positive self-talk.
Important skills for those in signage: working within scale, measuring, and good communication.
Look for virtual trainings and ways to continue to sharpen your skills.
Members of the group also shared their hobbies and the ways they're unwinding: gardening, reading, listening to podcasts, and working on home improvement projects.