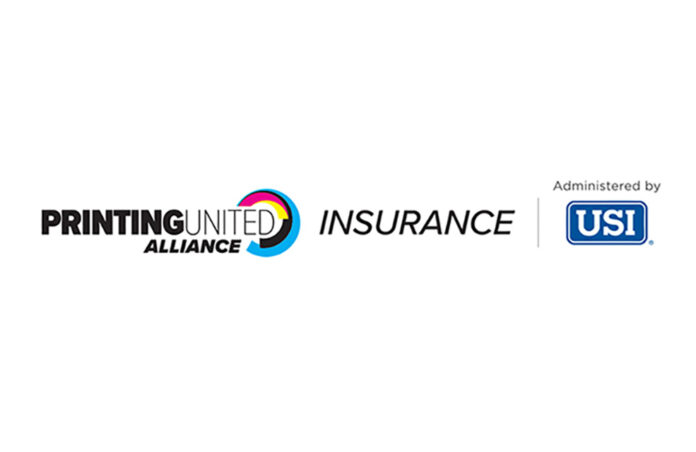 In its continued commitment to providing unparalleled member benefits, PRINTING United Alliance announces a new partnership to offer an invaluable insurance program for Alliance members nationwide.
Through the PRINTING United Alliance Insurance Program, USI Insurance Services ("USI") and its carrier partners will provide a robust suite of tailored insurance solutions to member companies and their staff.
The Alliance works diligently on behalf of its members to listen to the needs of their business operations to continue to add valuable programs and services deemed heavily sought after by the community.
With the addition of this latest exclusive benefit, USI will provide members with world-class expertise and resources to help protect and insure small and large printing companies across the U.S.
USI will also provide business and personal insurance solutions to member companies and their employees with A-rated carrier partners. Product solutions include critical business coverage, workers' compensation, employee benefits, and personal insurance coverage to protect members and their families.
"The printing industry and our members are specifically seeking our guidance and assistance when it comes to insurance solution selection," stated Dave Leskusky, president, PRINTING United Alliance. "Providing our members access to best-in-class insurance coverage and resources to help mitigate their risks is more important than ever. The Alliance remains committed to providing members with the programs and support they need to thrive.
"As a leading national insurance broker, we entrust USI to provide this service to our members."
"Together, USI and our key carrier partners will deliver a comprehensive offering to PRINTING United Alliance members nationally. With industry-leading knowledge, solutions, and services, we're taking a customized approach to maximize bottom-line impact and keep policies current with the changing demands of the printing marketplace," said USI Programs Leader, John Paulk III. "PRINTING United Alliance shared with us some of the needs and challenges their members are facing, and we will work hard to provide a tailored suite of insurance solutions that respond to their unique needs."
—Press Release