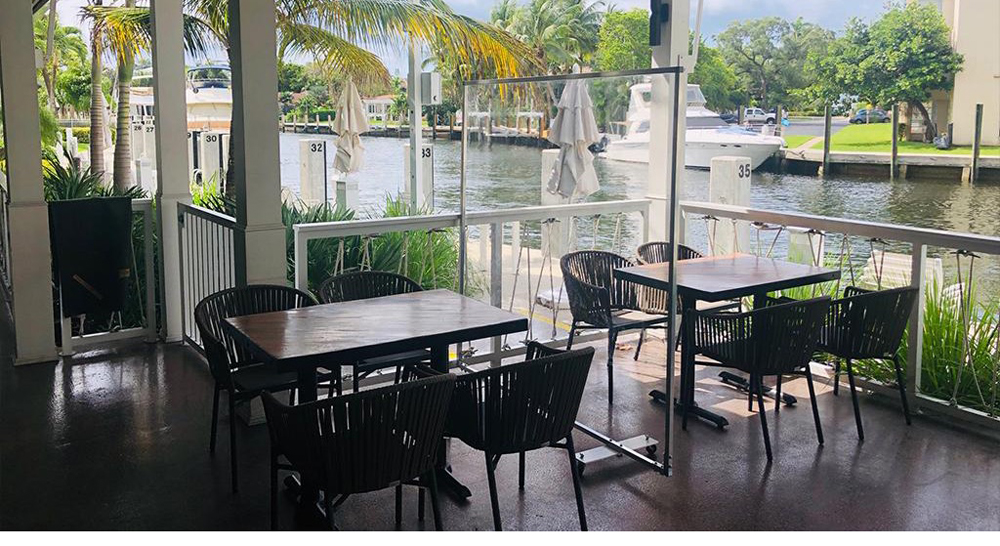 As an essential business, Eastern Metal Supply (EMS) has stayed open during this unprecedented era. Although many have been working from home, the men and women of EMS have demonstrated a sense of urgency while ramping up efforts to supply aluminum components to aid in the production of protective equipment. This equipment has been needed to construct temporary hospitals and other critical infrastructure in these trying times.
To help keep Americans safe, EMS has been able to shift mill capacity from the production of some commodity items to special critically needed custom extrusions and special length angles, channels, and tubing needed to build partitions that keep patients safer in temporary hospitals.
They have also turned their fabrication prowess toward the aluminum items needed to mount sneeze guards everywhere, from medical facilities to grocery stores and other retail establishments. In an effort to keep supply chains moving, EMS has offered solutions to meat processors and packing plants to design and build dividers to keep workers safe as they keep our food supply flowing.
Eastern Metal Supply has also developed purpose-built stanchions to hold the thermal imaging equipment that is utilized to take people's temperatures, helping prevent the spread of COVID-19 by finding individuals that may be infected before they enter crowded spaces. EMS created a custom profile to securely cradle this advanced equipment and coated the aluminum components in a specially formulated antimicrobial paint that impedes the spread of germs. Similarly EMS has supplied aluminum stands for hand sanitizers across the nation.
To meet the outcry for additional protection, EMS has developed a KD EZ Wall kit shippable in a 6-by-6-by-72-inch box that can be assembled in minutes to provide safe distancing between customers. EMS will continue to devote its resources to create solutions to new problems as they arise, with an eye toward an uncertain future.
Contact your local Eastern Metal Supply salesperson for additional information and pricing! And for help with all your engineering needs, visit www.engineeringexpress.com. There you'll find plans for a variety of projects using EMS line of high-quality metal extrusions.
For more information, please visit www.easternmetal.com.
—Press Release