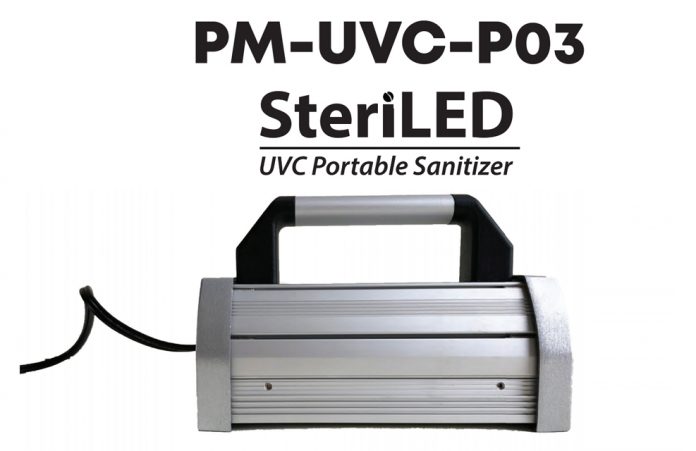 As the world continues to endure the COVID-19 pandemic, overwhelming demand and a crippled supply chain have exhausted critical PPE and cleaning supplies. It is evident that innovative sanitization methods are crucial as we approach a new phase of this crisis and begin to restart our economy. To this end, Principal Lighting Group, LLC is introducing its SterilLED brand to help businesses meet their sanitation needs by utilizing long-lasting ultraviolet light emitting diode technology to combat harmful bacteria and viruses.
This new brand will make its debut with the newly developed UVC Portable Sanitizer. This commercial-grade ultraviolet germicidal irradiation product emits a high-power, 275 nm ultraviolet light that neutralizes the RNA and DNA of harmful microorganisms in seconds.
Though medical facilities have been the primary focus given the COVID-19 pandemic, Principal LED is offering these to you, their sign partners, at second priority.
The company knows that many of you are essential businesses, and they want to help keep you and your staff safe and working. Many have already taken advantage of these, citing their need to sanitize:
Safety supplies and personal protective equipment;
Incoming and outgoing mail and packages;
Documents;
Credit/debit cards;
Cell phones, keys, and other personal property;
Tools (including medical equipment);
Work surfaces; and
Keyboards
For more information on tis new UVC Portable Sanitizer from Principal LED, click here.