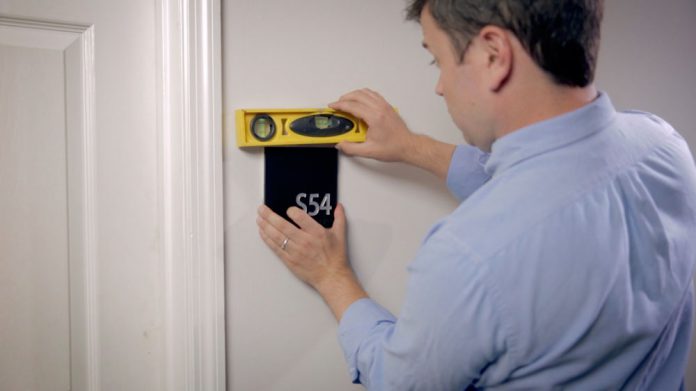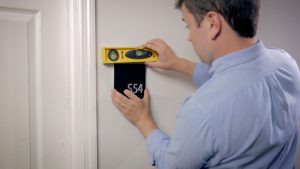 The most important part of an ADA install is that the signs are compliant with ADA guidelines, meaning the 2010 ADA Standards for Accessible Design, which can be reviewed at ada.gov/2010ADAstandards_index.htm.
Aside from these guidelines, there are other factors sign shops need to be aware of before installing ADA signs.
The Price is Right
The all-important question in any sign project is how much to charge, and it's no different on an ADA job. In fact, according to Charles Kelly, Jr., president of Clarke Systems, some of the same considerations that would apply to any sign job should factor into your quote here: sign size, thickness of materials, colors (whether they're custom or standard), and the method of production (photopolymer, applique, 3D printing, etc.).
Other things to consider are the market conditions in your area. "Shops in larger cities like New York and San Francisco can—and should—charge more for ADA installs due to the higher cost of living," explains Jennifer Mitchell, national accounts manager, SignMojo.com.
In addition to market conditions, Bob Greenberger, director of Sales/Education at Nova Polymers, says to also consider the conditions of the install location, "Is this a highly traveled area where people are coming and going? Is this a high-end location? Is this in the back of the house where you might want to use a cheaper process?"
Finally factor in how long it will take to install the signs and any additional site visits that may be needed. "Always be sure to outline exactly how many trips are included in the install price and what additional trips will cost if the property is not ready for install," says Mitchell.
Site Survey
Conducting a site survey before any ADA install is highly recommended. "In fact, it's recommended before manufacturing begins," says Kelly, Jr. "A pre-manufacturing site survey will avert 99 percent of errors."
He explains that during a site survey, sign shops may encounter situations that require two signs (such as at the end of a hallway) or where two signs were specified but wall space only allows for one. "Doing the site survey prior to manufacturing allows you to account for the additional sign you may not have otherwise known you needed," says Kelly, Jr.
A pre-manufacturing site survey also allows signs to be organized for installers, which is especially important on jobs for convention centers or medical campuses where there are a large number of signs. "It allows production to box the signs accordingly, which saves the installers time and frustration from sorting the signs on the job," says Kelly, Jr. "Provide an accurate floor plan and message schedule with the packaged signs for your installer."
Site surveys also allow for better preparation heading into the install. "This will allow for them to get a better feel for the condition of the building and if there are any potentially tricky installation issues to address," says Mitchell. "It gives you time to determine the best ADA-compliant mounting location for those tricky signs when you're not on site in a time crunch."
"Tricky" issues that can crop up include a lack of sufficient space to install tactile room identification signs beside a door. "Anything less than eight inches of space should be noted, as longer words like 'administration' or 'housekeeping' usually require signs that are longer than eight inches to be ADA compliant," says Mitchell.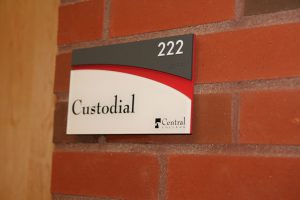 Door swing can also present issues, as the sign placement is dependent on multiple factors: the way the door swings (inward or outward), as well as if it includes a hold-open device. The general rule is that the sign must be placed on a wall adjacent to the side of the door with the handle/latch. However, Kelly, Jr. sees many installers make the mistake of placing the ADA sign directly on the door, which puts the reader in danger of being hit in the face with an opening door.
When shops encounter challenges to an ADA-compliant install, Greenberger recommends they seek approval for any install changes and keep a paper trail. "Take photographs of that area and then Photoshop three different [sign] scenarios in. Send it to the local building inspector who's going to be signing off on the Certificate of Occupancy and ask them which they want. Let them respond in an email so you have documentation," he says, recommending a temporary sign while awaiting approval versus having to install a sign twice (which can involve repairing a damaged wall).
About the Certificate of Occupancy, when preparing for an install, Mitchell recommends shops pay attention to not only ADA guidelines but building codes as well. "Occasionally local and state building codes will go above and beyond ADA regulations," she says. "Building inspectors and fire marshals are only required to inspect for building code violations, not for ADA compliancy, so not meeting building codes can prevent a building from receiving their Certificate of Occupancy on time."
One of the last things to pay attention to on a site survey is the actual mounting surface. "Note if there are any signs that will be mounted to glass, as glass backers will be required to hide the mounting adhesive," says Mitchell. "If a wall is particularly rough, like stucco, an additional mounting plate may be required. You would drill the mounting plate directly into the wall, and then mount the sign to the mounting plate using tape and silicone adhesive."
Keep in mind what may be behind the mounting surface could also cause problems. Greenberger says, if shops suspect an issue behind the wall, to investigate further by finding an access point to see behind or, in the case of buildings currently being constructed, reviewing plans.
Tools of the Trade
Before heading out on an install, be sure your tool bag is stocked. Kelly, Jr., says installers should have levels, pencils, cutting tools, double-faced tape, silicone, mounting jigs, carts, and a floorplan and message schedule.
Both Greenberger and Mitchell second the call for a mounting jig or template, which can eliminate the need for measuring on jobs with signs that are identical in size and placement.
Greenberger also recommends bringing fishing line. "If you need to remove a sign, you just slide fishing line behind it and go back and forth. It cuts through the glue really nicely," he says.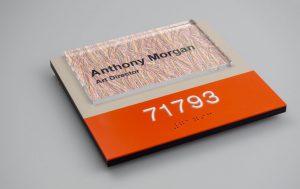 And don't forget to pack necessary paperwork. Bring a copy of the ADA standards to reference. Kelly, Jr. also recommends taking the packet the customer signed off on in case any questions come up on site.
Final Factors
While preparing, don't forget things that are often overlooked. For example, does your shop need security clearance or a badge to access installation areas?
Also be aware of the weather conditions the day of the install. "If you're doing an exterior ADA install in cold weather, make sure that it's not too cold for the adhesives to cure," says Mitchell. "For instance, we highly recommend using silicone adhesive in addition to foam tape, but it won't cure in freezing temperatures."
By Ashley Bray
Photos (top to bottom): Signmojo.com, Nova Polymers (ASI Signage – Iowa), Clarke Systems.