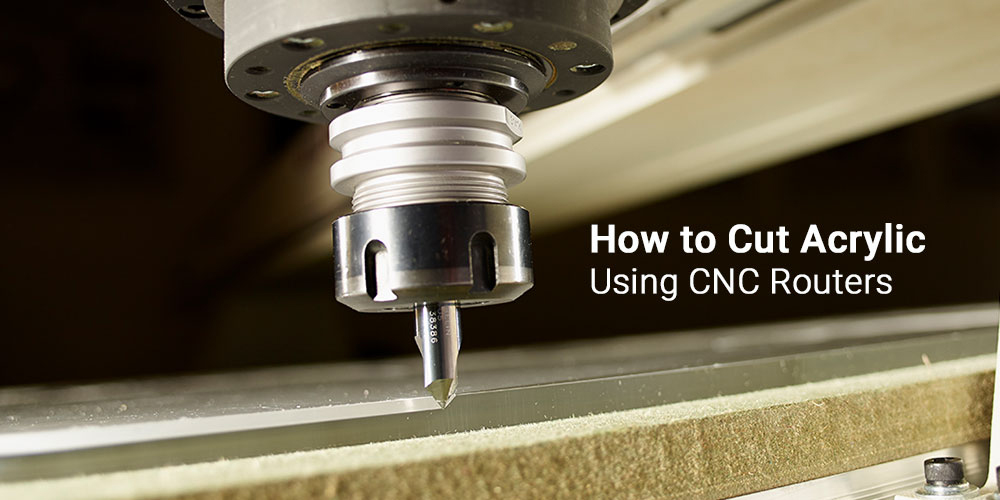 One of the most frequently asked questions regarding acrylic is cut quality, and naturally, how to improve it.
But did you know that cast and extruded acrylic cut quite differently? Or that tool selection and machine acceleration play a fundamental role in the quality of your finished product?
If you know how to set up your machine, select the correct tool and use the correct cutting strategy, you're ahead of the game.
Machine Configuration and Setup
A strong machine is a key starting point to a successful project. When searching for a high-quality finish, there are four key components to consider during the buying process:
A strong, rigid base is essential. Purchasing a heavy-duty router allows you to couple a strong base with a stiff, solid gantry. A strong structure supports demanding processes, offering a robust and reliable unit while helping to minimize vibration and
A smooth control and drive system have arguably the most important role in producing a quality outcome.
Helical Rack systems and servo drive motors both help to deliver smooth movement. As a result, vibration is kept to a minimum. The machine itself can cut at a higher speed, producing higher volumes without losing quality.
Finally, a competent vacuum hold-down system is highly recommended. The vacuum hold down ensures material stays in the correct place throughout the cutting process. Even the slightest material movement can put the software program, spindle and material out of sync, invariably ruining the piece completely.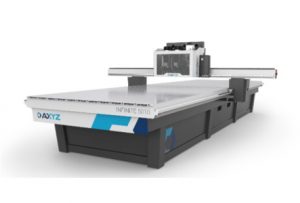 Choose a strong, versatile machine when cutting acrylic. Shown above is the AXYZ Infinite Router – one of the most customizable machines on the market.
Tool Selection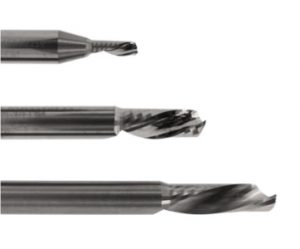 There is an enormous and sometimes bewildering choice of CNC Router tooling available. There are single, twin and triple flutes, straight, compression and spiral flutes. There are even special coatings that can be applied. This makes the task extremely difficult. However, selecting the right tool for the job can make the difference between a perfectly smooth and clean cut, or something that looks like it has been hacked out with a saw.
When operating with plastics, a high-quality router bit is essential. An upward spiral, single flute geometry usually gives best results on acrylic. The upward geometry provides a smooth and consistent finish and ensures optimal chip extraction. For best cut quality, always choose a tool with the shortest flute length that will cut through your material. This helps to reduce cutter deflection and chatter.
Cutting Process
For best results, the recommended strategy is to split the cutting process into two parts – a roughing cut and a finishing cut, each done with a different tool. This allows you to preserve your finishing tool for a longer period of time, which in turn enables you to achieve that higher quality finish.
If your quality starts to diminish you should consider replacing your finishing tool. This will need to be changed on a regular basis to maintain highest quality.