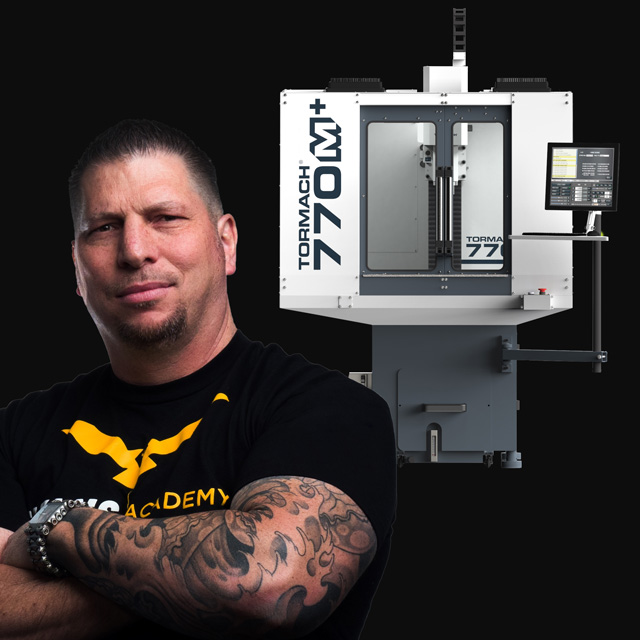 Tormach Inc., a leading supplier of affordable and compact CNC machines, has announced it is offering a machinery giveaway to support schools, makerspaces or robotics teams. The giveaway is part of the TITANS of CNC "BOOMBASTIC" event taking place May 25-27.
"In honor of our partnership with TITANS of CNC, we are offering this giveaway to support CNC education," said Lori Morrison Bufalo, marketing director at Tormach. "Titan Gilroy and the TITANS of CNC Academy are all about providing building blocks for the next generation of machinists, and we are happy to support their mission 100 percent"
Tormach is giving away a CNC machine, a desktop router-mill, and tooling certificates:
GRAND PRIZE: Tormach 770M+ CNC machine (the same model used on TITANS of CNC Academy)
FIRST PRIZE: Tormach xsTECH CNC Router-Mill
SECOND PRIZE: $500 tool credit for the tormach.com store
THIRD PRIZE: Five (5) $100 tooling credits for the tormach.com store
The company has set up a web page for schools, makerspaces and robotics teams to sign up to enter the contest.
Applicants are asked to share a brief story on why their school, makerspace, or robotics team could use Tormach CNC machines and how they would help them achieve their goals. Entries will be accepted until May 31, 2021 and the winners will be announced on June 1.
"Our mission at Tormach is to help people make things, and we are proud to offer machines that are easier to buy, own, and use," said Bufalo. "We are passionate about supporting education programs that help students learn machining, as they will represent the future of manufacturing."
—Press Release