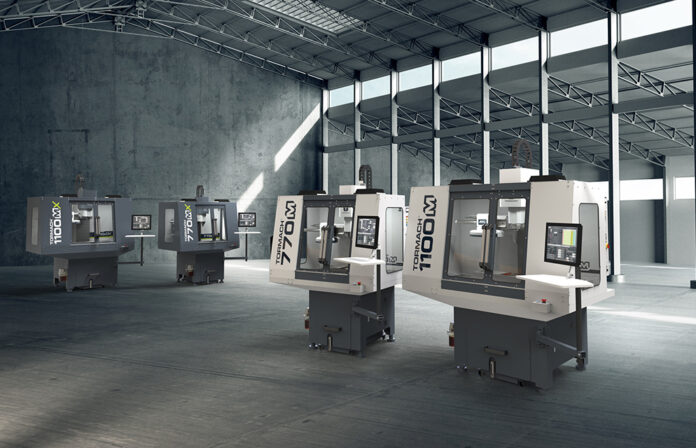 Tormach, a leading supplier of CNC machines, tooling, and automation, is providing $2,000 in free tooling and toolholding for most machine purchases during its first-ever Customer Appreciation Event through August 31.
This special offer applies to the purchase of any Tormach mill, router, or lathe. The purchase of a ZA6 robot will earn $2,000 worth of robot tooling free. Furthermore a $2,000 discount is also being applied to any Tormach plasma cutter purchased together with a plasma table.
"This special promotion is a big 'thank you' to you to our incredible community of loyal customers for trusting us as their manufacturing partners for many years," said Tormach CEO Daniel Rogge. "We know that Tormach's success is directly tied to our customers' satisfaction and productivity—and for years they have chosen our equipment to take care of their own customers, so that vote of confidence is something we are eager to reward."
The customer appreciation event is just one way Tormach echoes its core value of helping to make CNC machines more accessible to more people. Rogge added. "It is our mission to help people make things—and we are thrilled when people put their faith in our machines to help them realize their goals. We are an unconventional company that makes highly capable yet affordable machines; our customers appreciate that—and for that, we are eager to extend this additional reward to them."
To take advantage of this promotion, enter discount code CA2023 after configuring your machine on tormach.com and adding your preferred tooling or plasma cutter. The Tormach xsTECH desktop CNC router and AF50 Bandsaw are not included in this promotion.
Tormach also has a gift for customers who don't need a new machine but are still purchasing tooling, workholding, consumables or many other items at tormach.com: Choose two free Tormach Gear items—mugs, hats, shirts, and more — with any purchase over $250 (those who purchase machines eligible for free tooling also qualify for this offer). Tormach Gear does not count toward the $250 merchandise total required for this offer. The lowest-cost items are discounted if more than two Gear items are added to your cart.
—Press Release