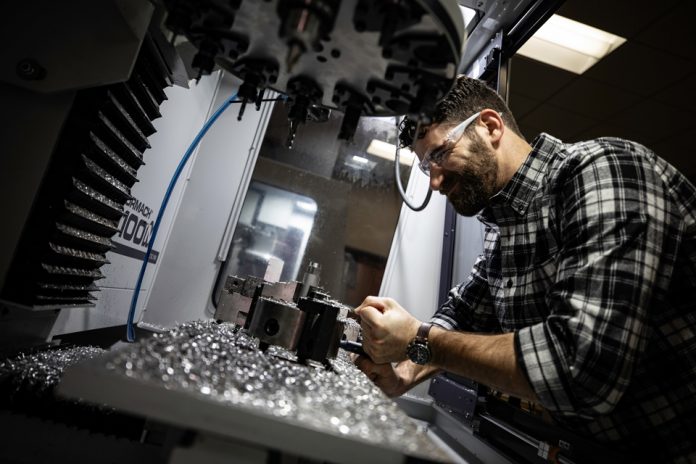 A recently released YouTube video from Tormach, Inc., has generated a lot of industry buzz concerning the hot topic of "Right to Repair."
In the 4-minute video released on October 12, Tormach's CEO, Daniel Rogge, talks about the company's long-time philosophy of allowing customers to service their own Tormach machinery and equipment. Since its release, the video has over 10,000 views and over 330 comments.
"Clearly this video has touched a nerve not only in the machine tool industry, but in the overall right to repair movement," said Rogge. "We thought it was important to communicate that it is—and has always been—Tormach's policy to not only allow owners to service their own equipment, but that we encourage and support this, at no cost to the user [beyond replacement parts]."
In the video, Rogge talks about the growing trend in numerous industries including automobiles, electronics, and others to sell products that cannot be easily serviced by owners. Unfortunately, he says, this trend is now becoming prevalent in the machine tool industry as well. In some cases, manufacturers require a factory-supplied service technician to perform service and charge for software updates.
"At Tormach, we design our equipment to be user installed, user serviced, user maintained, and user upgradable," he says in the video. "I think in this day and age, it's almost criminal that some manufacturers charge thousands of dollars for software updates to their controls."
One example of Tormach's customer repair policy is, if a Tormach CNC machine requires a spindle replacement, users can buy the spindle directly from the website and replace it themselves, with technical support and documentation readily available from Tormach at no cost.
Other machine tool companies not only charge for the part, but also require it be installed by a factory-authorized service person. This service fee typically costs thousands of dollars and, in some cases, takes multiple weeks of downtime to schedule the service call. With the ability to repair one's own machine, users not only save on cost but can gain flexibility and autonomy in the process.
"This is how Tormach has operated since its founding," said Tormach Marketing Director Lori Morrison Bufalo. "Our machines are approachable and can be serviced by owners, and we help them by making detailed technical documentation, videos, free software upgrades, and free technical support readily available."
—Press Release