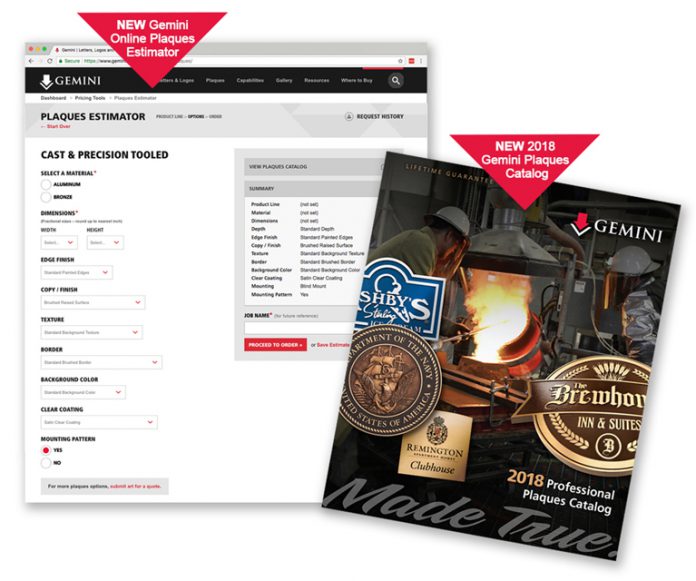 Gemini, an industry leader in the wholesale manufacture of dimensional letters, logos, and plaques, announces the availability of its new plaques catalog with updated pricing and the new and improved online plaques estimator tool.
The plaques catalog provides an overview of Gemini's plaque product offerings such as cast, precision tooled, etched, engraved, ADA and wayfinding. New additions to the catalog include a new cast bronze donor tree that is available in two options that ships in Gemini's standard twelve working day lead time and a projected wayfinding mount for the cast plaque product line.
"We have recently improved our plaques online estimator tool," said Ron Gatz, Product Manager. "The tool has a new interface that allows users to generate estimates in 60 seconds, instantly place orders, view plaque quote history and has the ability to download a quote with or without pricing."
The plaques estimator tool is available to Gemini Authorized Reseller Partners. To become a partner, customers can simply apply on the Gemini website.
For more information, visit GeminiSignProducts.com.