In an ongoing effort to support its resellers, partners, and customers, Epson today announced it is hosting a series of upcoming virtual events for its SureColor® professional wide-format printers. The ongoing interactive events will provide overviews on Epson's latest technology, insight on applications, and state-of-the-art advancements in printing from Epson's team of professional imaging experts as the printing industry enters a post-pandemic environment.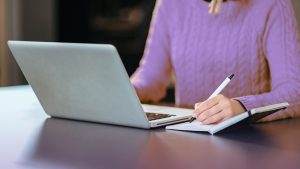 "Epson has always been committed to supporting our partners and customers with the printing technology and support and resources that makes their jobs easier," said Reed Hecht, group product manager, Professional Imaging, Epson America, Inc. "As today's printing leaders navigate evolving printing market segments and work to expand their businesses and profits in today's environment, these webinars and trainings will provide tips and insight from our knowledgeable product teams on important applications, technical details, and how the latest technology can boost productivity, lower operating costs and expand portfolios."
These virtual events allow customers to directly interact with Epson and industry experts, ask questions live, view the products from various angles, and see product features or demos most important to them. Initial events will cover Epson's direct-to-garment, dye-sublimation and resin and UV signage solutions. Additional events will be added for Epson's photo, graphic and solvent wide-format printers. Upcoming virtual events covering the latest advancements in digital printing, applications and market trends will be held at 10 a.m. PST and include:
– Wednesday, May 19: V7000 Technical Deep Dive – The Epson team will go "under the hood" of the SureColor V7000 UV flatbed, offering deeper level technical details on what sets this UV flatbed printer apart from other entry level options.
– Wednesday, May 26: R-Series Application Series – From color consistency to print length consistency, Epson experts provide key insights into growing an adhesive vinyl business.
– Wednesday, June 2: V7000 Application Overview – Epson's product management team will look at what sets the SureColor V7000 UV flatbed printer apart when printing corrugated substrates for outdoor signage.
– Tuesday, June 8: Choosing the Right DTG Solution – Learn how to identify the features and capabilities of the "right" print solution that will help your business now and in the future.
– Wednesday, June 9: R-Series Technical Deep Dive – The Epson team will go "under the hood" of the SureColor R-Series and what sets these resin printers apart.
– Tuesday, June 15: SureColor F10070-Series Overview – Learn how the new SureColor F10070 and F10070H industrial dye-sublimation printers can boost productivity and lower operating costs to help a business grow.
– Wednesday, June 23: SureColor V7000 Overview – Epson team will cover key innovations in the SureColor V7000 UV flatbed printer, including productivity, print quality and multi-layer printing.
For additional information, to register for upcoming webinars and events, visit www.epson.com/SureColorEvents. Future events will be updated on this page as they are scheduled, including participation in live events.