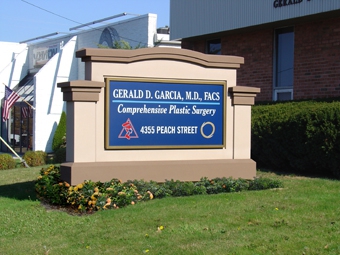 It's a story that I hear all the time—ordinances and regulations are putting a damper on creative sign design and damaging businesses that rely on those signs to brand their location and market their products.
In fact, when ISA surveyed attendees at ISA International Sign Expo 2017, it was something we heard a lot:
"Governing authority codes and regulations are our biggest competitor. We can sell a real nice job, and the governing authority will turn it down. We have too many restrictions in this country, and we all seem to just be accepting it as that is the way it is."
"Hazard assessment can take longer than the actual work."
"Local planning departments thinking signs are a distraction and therefore 'unsafe.'"
It would be easy to be overwhelmed by the magnitude of the problem, but there is a bright spot. That same survey showed that 31 percent of attendees felt that the local and state regulatory environment was improving.
It might seem that 31 percent is a small number. But consider in 2013—the first year ISA asked the question—only 9 percent felt the state and local regulatory environment was improving, compared to 39 percent who felt it was worsening. (In 2017, only 24 percent felt it was getting tougher).
We can complain about planners not understanding the sign, graphics, and visual communications industry. We can argue against restrictive sign codes when we see them on a planning or city commission agenda.
Or we can work collaboratively with local officials to help them understand more about our industry, show them what good sign codes look like, and walk with them along the way as they tackle the monumental task of revising sign regulations. It's this strategy, I believe, that's paying off.
Since 2012, ISA has educated more than 10,000 planners and local leaders through Webinars and in person. ISA has presented at the American Planning Association's National Planning Conference three of the last four years. We've also provided education at dozens of state and regional APA events.
Of course, we continue to work with planners as needed, reviewing sign codes and providing comments. And yes, we fight for our industry when we need to.
We need on-the-ground help to identify sign code issues when they arise—and the earlier, the better. We must hear when permitting processes are out of control. We need to know when state governments are proposing laws or regulations that may negatively impact the industry.
And you are responding. We have built a stronger alliance of ISA member companies who proactively work alongside ISA on these issues, but we need more.
ISA monitors the news from around the country, but you may have heard of an issue before it makes the newspapers or the front door of City Hall.
Let us know by making sure to contact us at [email protected] And provide your local planner with access to ISA's resources at signs.org/local.