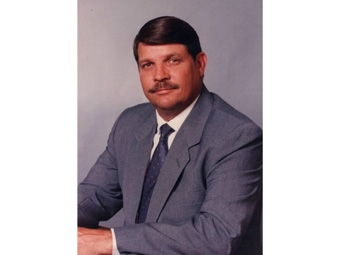 Lonnie Stabler, former owner of Stabler Sign Company in Bryan, Texas, was named the 2015 recipient of the Kirk L. Brimley Distinguished Service Award held April 9 in Las Vegas, Nevada. The presentation was made in conjunction with ISA International Sign Expo 2015, the sign and visual communications industry's largest gathering.
The International Sign Association presents the award each year to a leader who has made significant contributions to the sign and visual communications industry.
"Lonnie was instrumental in helping the industry move into a collaborative relationship with code regulators, realizing that we all want the same thing: strong, vibrant communities," said Chris Flejtuch, ISA Board Chair who presented the award to Stabler's widow, Leona. Stabler passed away in 2013.
A member of the Texas Sign Association (TSA) for thirty-five years and an ISA member for more than thirty years, Stabler held numerous leadership positions in both organizations. He served TSA on the board and as president. He represented the region as a member and later president of the Southwest Sign Council. He served on the ISA Board of Directors and was active on ISA committees, including government relations. He also served his community in many ways, most notably as mayor of Bryan, Texas.