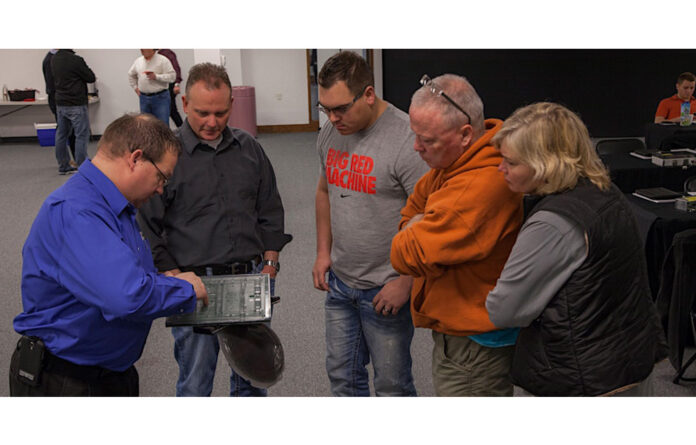 Watchfire, a leading provider of premium LED displays, has been named an official AVIXA Certified Technology Specialist™ (CTS®) Renewal Unit (RU) Provider. This designation allows AV professionals around the world holding AVIXA's CTS credential to earn renewal units towards their certification by completing specific Watchfire education programs.
AVIXA CTS professionals are certified to have demonstrated audiovisual knowledge and/or skills, adhere to the CTS Code of Ethics and Conduct, and maintain their status through continued education.
The initial course, "Watchfire Pro AV Design and Installation Support," will be offered as part of Watchfire's Service & Support Team Training on August 15 and 16 at their Danville, Illinois location. The second day of this two-day course will have a dedicated focus on Pro AV that is designed to help System Integrators understand all aspects of designing and implementing a Watchfire dvLED system, including best practices for mounting, power, and long-term support and maintenance to ensure years of reliable operation. There is no cost to attend.
"The AVIXA certification is another way that Watchfire is demonstrating its commitment to the Pro AV community, offering both CTS Renewal Units for completing our class and CTS-D Renewal Units," said Brian Smith, Pro AV sales director at Watchfire. "These classes are open to anyone who wants to know more about Watchfire Pro AV and grow in confidence to recommend Watchfire solutions."
For more than thirty years, AVIXA has administered the CTS program, which is recognized as the leading AV professional credential. There are three CTS credentials: general (CTS), design (CTS-D), and installation (CTS-I).
To obtain approval, RU programs must feature experienced instructors with clear evidence of qualifications in the session topic. Each class must contain at least one relevant learning objective or industry-related purpose; relate to a specific exam topic area and exam level; and conclude with an assessment tool to demonstrate participants have grasped the objectives. These criteria are vigorously reviewed by AVIXA's Certification Renewal Unit Committee.
About the Certified Technology Specialist Credential
AVIXA's Certified Technology Specialist, Certified Technology Specialist – Design and Certified Technology Specialist – Installation are the only audiovisual certification programs accredited by the International Organization for Standardization's (ISO) United States representative, the American National Standards Institute (ANSI).
Accepted by the U.S. Veterans Administration for reimbursement under the Montgomery G.I. Bill, AVIXA certification programs are designed to establish and maintain widespread credibility for the audiovisual industry and the professionals who perform the work.
AVIXA's CTS, CTS-D, and CTS-I renew their credentials every three years through continuing education. Each renewal candidate is required to attain thirty renewal units (RUs).
About Watchfire
Watchfire designs and engineers LED signs, indoor displays, digital billboards, and video scoreboards, which help businesses and organizations communicate effectively, increase visibility, and drive growth.
Headquartered in Danville, Illinois, Watchfire has manufactured electric signs for over 90 years and LED displays since 1998, using meticulously sourced components from around the world.
Watchfire has more than 65,000 LED signs in operation worldwide.
—Press Release