Watchfire Signs, a leading manufacturer of LED signs, digital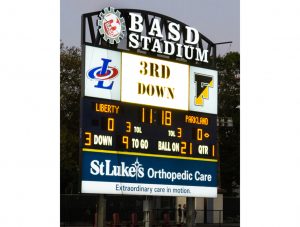 billboards, and video scoreboards, grew its sales force by 25 percent in 2019, and announced plans to continue expanding its staff in sales, engineering and software development in 2020.
In order to meet growing demand for Watchfire products, the company plans to add a number of on-premise sales professionals in markets across the country, starting with Washington DC/Maryland, Wisconsin, Eastern Pennsylvania and Southern Massachusetts.
"These sales positions are perfect for professionals with a couple years experience in media or signage sales, or with experience building relationships with local business owners," said Candy Underhill, human resources manager at Watchfire Signs. Sales positions are available for Watchfire's on-premise signs installed at local businesses, as well as sports displays that are installed at colleges, high schools and event arenas.
In addition to sales professionals, Watchfire is looking to hire software engineers to work at its Danville and Champaign, Ill. offices, and electrical engineers and support staff based at the company's Danville headquarters.
"This is an exciting time of growth at Watchfire Signs, and we are proud of the career paths we offer for our employees," said Underhill.
More information on careers at Watchfire is available at www.watchfiresigns.com/watchfire-careers.