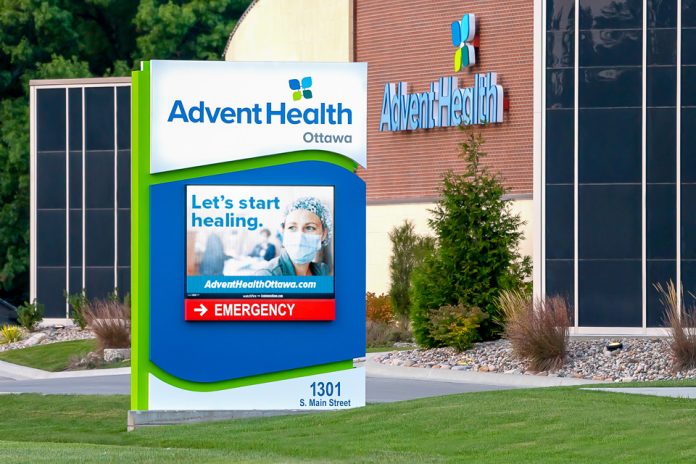 Watchfire Signs, a leading manufacturer of on premise LED signs, digital billboards, and video scoreboards, announced that it is a Premier Sponsor of the ISA International Sign Expo® 2021 virtual the ISA conference and expo, and will be a prominent exhibitor. ISA International Sign Expo 2021 will be held virtually April 7-9.
ISA International Sign Expo 2021 is an immersive and interactive opportunity for sign professionals to do business, connect and learn. Free registration, vendor lists, learning opportunities, and networking events can be accessed at the event's main page.
Attendees will have the opportunity to virtually meet and talk with Watchfire executives, and learn about the company's customer-focused digital signage solutions that deliver easy installation, hassle free operation and years of reliable performance.
Watchfire's outdoor and indoor digital signage will be on display, and upcoming advancements to the popular Ignite OPx online sign management software will be previewed.
"Watchfire is focused on designing and building products to give sign companies the very best products to sell," said Steve Harriott, president and CEO of Watchfire Signs. "We are excited to showcase a number of these products at the virtual ISA International Sign Expo, and are eager to meet with dealer partners for the first time who may not have been able to attend in person before."
Watchfire's outdoor digital signs range from 6mm to 19mm custom configurations based on one-square-foot modules. Signs are custom made for single-face, double-sided, wall-mount or monument configurations, and are easy to incorporate into designs because of their patented front ventilation and versatile mounting options. What's more, all Watchfire outdoor signs are quality tested for extreme conditions and are proven to look great for years.
Attendees also will be able to learn about ReadyDisplay®, a preassembled indoor solution designed to install in a single day. Watchfire's latest indoor innovation, ReadyDisplay is an excellent product for sign companies looking to get up to speed quickly on interior digital signage. It is shipped in manageable sections that fit through most interior doors, and comes with pre-wired electrical distribution panels, which reduce installation costs. All mounting hardware is included, including a sign border for a seamless finish.
All Watchfire outdoor and indoor products come with Watchfire's comprehensive phone support and parts dispatch for the life of the signs, plus a five-year warranty and ten-year parts guarantee.
New enhancements to Ignite OPx will be previewed at the ISA show. Ignite OPx is Watchfire's easy-to-use online sign management software. Advancements include features to help users stay compliant with local zoning ordinances, including the ability to lock in hold times and brightness levels. The software also has enhanced editing, a simplified publishing workflow, and improved content management and library search tools.
"Watchfire is a strong supporter of ISA and we want to do all we can to help ensure this first virtual ISA will be a great success," said Harriott. "Although we will miss getting together physically with our sign dealers, we are looking forward to the many opportunities ISA has created to interact virtually, network, meet new dealers, and learn about this exciting industry."
—Press Release