By Ashley Bray
Since the launch of our Dynamic Digital platform, we've talked a lot about why your shop should sell digital signs. In this article, we'll focus on the "how" of selling. (Note: If you missed them, be sure to go back and ready our articles "Three Reasons Why Your Shop is Ready to Sell Digital Signage" and "Why Your Sign Company Should Sell Digital Signage.")
Get Schooled
Before pitching your first digital sign, you need to understand exactly what it is that you're pitching and the value that brings to your customer. This means your first investment should be in training and education rather than any materials and equipment.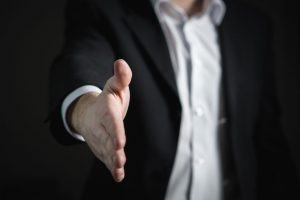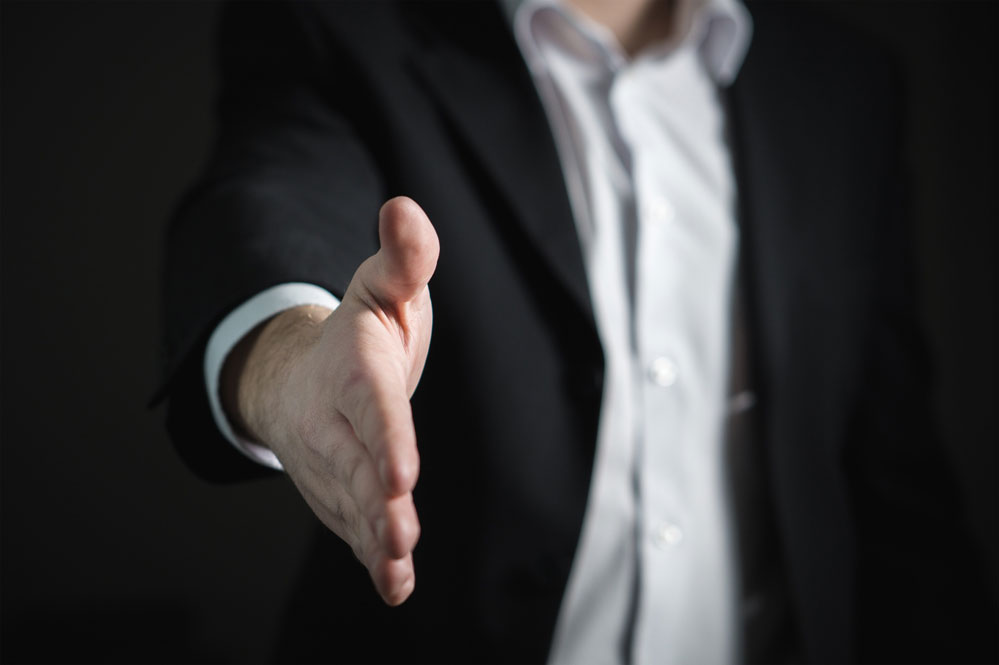 "The question isn't capabilities. You're not talking about I need more square footage, or bigger trucks, or better trained crews," says Deacon Wardlow, continuous improvement manager at Vantage LED USA. "You need an investment in education and an investment in understanding these new technologies and how to sell them."
It's key to know how to best present and explain the technology to a customer clearly. "You're dealing with a lot of older generations, especially if you're dealing in the church market or some of these townships, and being able to explain it to a point they can really understand what they're looking at is extremely important," says Steve Clark, director of Sales for KC Sign & Awnings in Pennsylvania.
Clark says knowing not only your manufacturing partners' products, but also the competition's, can also aid in sales. "If you don't understand how yours works and how the other ones are built, you'll never be able to convince your customer to go with your board that maybe isn't quite as good resolution or is a little more money," he says. "Most of my competition doesn't fully understand LEDs; they try to resell them like they're banners or non-lit letters they buy out of the catalog. So when I meet with a customer that they may have met with prior, especially if I meet with them after, I say, 'Well did they bring up this? No? Did they bring you this?' They immediately, even if I'm higher, are going to answer my call."
In addition to clear communication, Wardlow says the conversation should hinge on the topic of value, not cost. "For LED digital to really succeed, it's important for sign companies to really understand that market and that product and be able to relay that to clients properly," says Wardlow. "It's talking about a more dynamic digital experience and what that looks like, how that works for a client, where a client has much more control over their brand because they're putting not just a single-face up there, they're changing that depending on community needs and their needs—that's the dynamic element of it."
John Danio, vice president of Sales and Marketing for Indigo Signs with locations across the midwest, agrees. "It's education for the salespeople. To understand how to present an EMC as an advertising vehicle, not just a sign, and all the benefits associated with that," he says. "That's how I think we've been successful over all these years, by consulting, partnering, and showing the value that EMCs can bring, more than just a sign, but as an advertising vehicle."
Wardlow says those shops that sell on cost don't do as well because they don't push value or look at the brand experience. "Without the value in there, it's going to be very hard for somebody to be sold on any investment in signage. It's much harder for a sign company to get involved in a project where the digital sign adds 50% to the cost because they already had enough of a hurdle trying to convince this person to buy a $20,000 channel letter set with a monument sign. And now you're going to throw another $25,000 into the project with digital?" says Wardlow. "If you don't have value as the core conversation, it's going to be a very hard sell. But if you have value at the front end of it, then people see how that's going to help their organization thrive."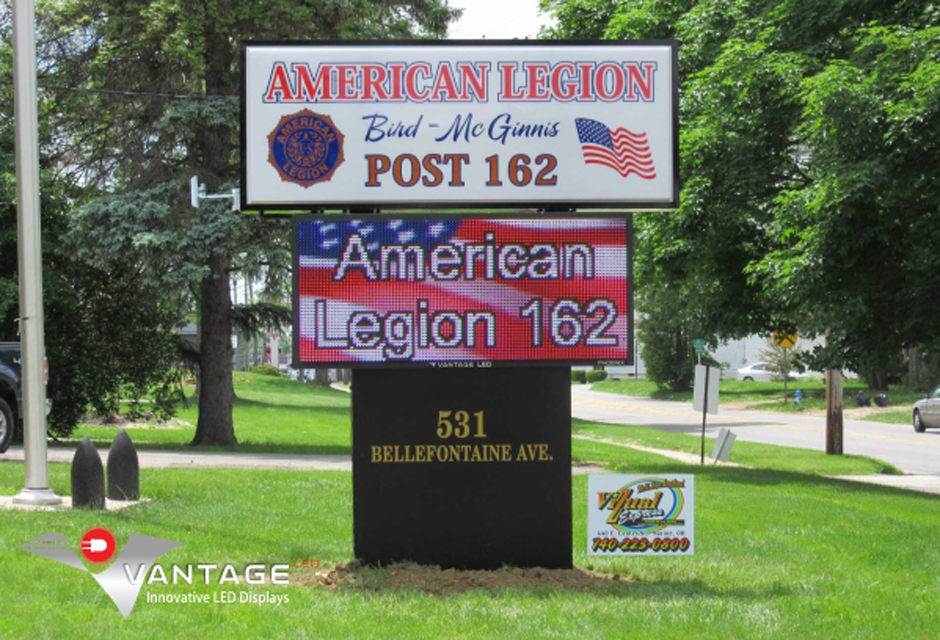 So where can a shop get this education? Wardlow says it's all about being proactive and that shops should ask "vendors/manufacturers who work with them to educate them and give them the tools and resources to properly take their teams to the next level and better represent and understand that technology they're representing."
Knowing When to Sell
Despite the many benefits and dynamic content offered by digital signage, they are not always the right choice for the job, and it's just as important that your shop knows when to pitch them as how to pitch them.
"I think any customer for any kind of sign you're going to propose you have to qualify. What's the benefit, and then of course the big question becomes, can they afford it?" says Ray Peters, managing owner of AAA Signs with locations in Georgia and South Carolina. "You have to get a little creative in understanding their business and how to represent to them what an electronic sign will do, and that can enhance what they're doing, so you have to understand what their business is to some degree."
Danio agrees. "Obviously, if you're in a dead end road, it doesn't make sense. You have to know when it makes sense for the customer, when it will really help," he says. "If they're in a high-traffic area and the codes allow, we'll always present it as an option when somebody's looking to change out their sign or a new business is coming into an environment."
Marketing Methods: Advertising
Of course, there are many ways to market the values of digital signage to your customers. Some sign companies go the traditional route and hand out brochures.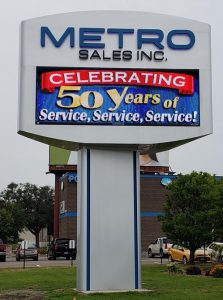 "We pass out a lot of brochures that are of electronic signs only—one-page brochures that have signs front and back," says Peters. "We mix it up a little bit where there's maybe a technical school sign, a church, a local sports bar or restaurant. We put a variety of schools, churches, local businesses, carpet shops, lighting galleries, whatever, on the brochure."
In addition to handing out brochures, Trey Watts, vice president of sales for Springfield Sign in Missouri, also makes use of his company's online presence. "We have a section on our website for it. We're pretty active on social media. On our Google page, we refresh our photos a lot," he says, nothing that old fashioned sales calls are also important. "A lot of it comes down to the sales rep and just being motivated to call and show that this product is available."
Marketing Methods: Demo Units
One of the biggest tools sign companies use in selling digital signs is a demo unit of the display. "We require our sales reps to always do a demo when they're proposing a sign. It's like the reason they let you do a test drive in a car—because you don't want to get out of it," says Peters. "A demo, in our opinion, gets people excited. It certainly makes it easier to explain than just a photo."
Indigo Signs has a demo unit on a trailer that they also frequently use in sales. "Doing demos with a provider is something that is always recommended," says Danio. "Sometimes we'll customize the content so they can see it and visualize what type of dynamic content that they can put onto the EMC for advertising purposes."
Looking for even more content on digital signage? Be sure you're subscribed to our SBI Dynamic Digital newsletter!