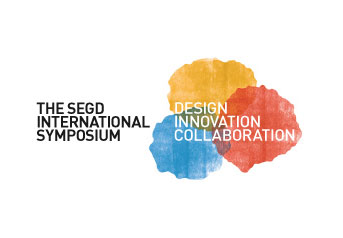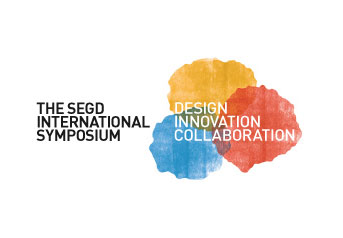 The 2012 SEGD International Symposium: Design, Innovation, Collaboration is being held in partnership with the Victoria and Albert Museum and coincides with its much-anticipated exhibition British Design 1948–2012: Innovation in the Modern Age.
Acclaimed architect David Adjaye and iconic British industrial designer Kenneth Grange will headline SEGD's 2012 International Symposium April 27 in London.
Adjaye, principal of the London-based Adjaye Group, has won acclaim for his projects including the Nobel Peace Center in Oslo, the Moscow School of Management, and the National Museum of African-American History and Culture in Washington, D.C.
Grange, a founding Pentagram partner, is the designer of iconic everyday objects such as the Kodak Brownie camera, Parker pens, Kenwood mixers, and the redesigned London black cabs. His work is included in the British Design exhibition.
The symposium will explore how innovation and collaboration are radically changing design across many disciplines. "Design teams are working across continents, cultures, languages, and disciplines," says Cybelle Jones, principal with exhibition design firm Gallagher & Associates and co-chair of SEGD's International Symposium. "But there can be downsides to collaboration: unwieldy project teams, communication challenges, and dilution of design intent. Is design better and stronger created with one singular vision, or should it be democratic—bringing together diverse talents, expertise, and perspectives in a combined vision?"
The symposium will also focus on how designers are innovating with technology, social media, and interaction design. "Using technology and social media to enhance the social experience can be a real game-changer for design, and we'll explore this terrain across multiple disciplines," says Sander Baumann, founder of designworkplan (Amsterdam) and symposium co-chair.
Other speakers will include:
Malcolm Garrett, partner/creative director in communications design group 53K. Pehaps best known for his work with musicians such as Duran Duran, Simple Mind, and the Buzzcocks, Garrett is also a passionate interactive media designer.
Rob McIntosh, creative director at frog, whose recent work includes next-generation immersive communication models driving projects related to the future of connected cities, the digital media sphere, and automotive industries
Paul Traynor, principal of Light Bureau, an international consultancy whose portfolio includes the NATO headquarters in Brussels, urban master plans in the UK and the Middle East, and cultural institutions such as Christopher Wren's Monument to the Great Fire in London
Moira Gemmill, the V & A's Director of Design, who is responsible for planning and implementing FuturePlan, the museum's major program of redesign and restoration for its galleries and public spaces
Peter Dixon, architect and senior partner/creative director with the branding consultancy Prophet, and director of award-winning projects for BMW, Citibank, Chrysler, IBM, Microsoft, McDonalds, Nissan, Sprint, and Wal-Mart
A pre-symposium reception will be held Thursday evening, April 26, at the London offices of Prophet. The symposium itself will be held at the V&A's Sackler Centre for Education.