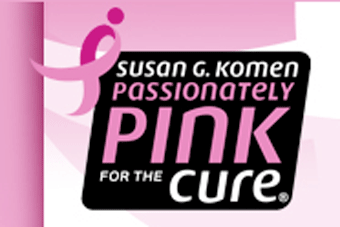 ASI is launching a fundraising effort on behalf of the Susan G. Komen Foundation, a non-profit on the front lines of the fight against breast cancer. October is Breast Cancer Awareness Month, and throughout the month, ASI encourages people to donate funds to help raise awareness of this important cause and support ongoing research for a cure.
The Susan G. Komen Foundation is a strong force in the fight against breast cancer. "This is an exemplary non-profit foundation that has so many positive strengths and ways to create awareness and find ways to encourage donations to help find a cure, "says Kelly David, director of marketing and product management at ASI. "Eighty-four cents of every dollar spent supports mission programs and services towards this cause. The donations help fund critical breast cancer research, as well as educations, screening and treatment programs locally and nationwide."
The initiative spearheaded by the Susan G. Komen Foundation for Breast Cancer Awareness Month is known as Passionately Pink for the Cure®.
Donors can join ASI in going Passionately Pink for the Cure by contributing funds online or by check or money order. People interested in making donations are urged to visit ASI at Susan G. Komen for the Cure-Passionately Pink. ASI's fundraising goal is $3,000, and the company is matching all combined donations raised throughout the month of October up to $1,000.
On its Susan G. Komen page, ASI is offering downloadable information about the basics of breast health and facts about breast cancer. Donors can track the progress of ASI's fundraising initiative at the Susan G. Komen Foundation's page for that purpose.
"Every twenty-three seconds, someone in the world is diagnosed with breast cancer and almost everyone in our organization has a friend or family member that has been impacted," says David. "We wanted to rally around this cause to show our support and create community awareness. Each of our offices has special activities they are doing locally to help ASI reach our fundraising goal and have fun creating awareness throughout the month."
About ASI
ASI provides consultative services for comprehensive wayfinding and identity solutions to companies throughout the U.S. and the world. ASI is focused on providing healthcare, hospitality, education, and corporate clients with interior, exterior, and digital signage and services tailored to meet their exact needs today and in the future.
For more information regarding ASI and featured products, call 214/352-9140 or visit www.asisignage.com.