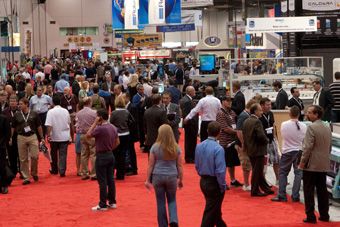 The
Professional Decal Application Alliance (PDAA) Graphics Application Zone
(booth #2859), which will be featured at the 2011 SGIA Expo (New Orleans, October 19-21), is the place to be for anyone interested in graphics installation or applied graphics. Come connect with imagers and learn all there is to know about this highly critical industry sector.
The sales-free Zone connects the best installers with graphic imagers. Live demonstrations will showcase the newest and most innovative techniques in the installation industry at this exciting event.
PDAA Graphics Application Zone highlights:
Test your own graphics installation skills and get tips and tricks from installation trainers and materials experts.
Hear informative presentations, live demonstrations, and hands-on training in vinyl installation.
See examples of installed pressure-sensitive graphics applied to windows, walls, rough surfaces, vehicles, and flooring.
Take advantage of strong opportunities and make valuable industry contacts.
Be part of the central point for the graphics installation community, providing installers with the opportunity to connect with other installers, trade knowledge, and meet new colleagues.
Through the generous sponsorship of 3M, FLEXcon, MACtac, and Ritrama, the PDAA Zone provides free industry information, scheduled throughout the three-day SGIA Expo.
In addition to the PDAA Graphics Application Zone, be sure to check out other educational sales-free Zones at this year's Expo: Digital Signage Zone, Screen Printed Apparel Training Zone, Narrow Format Zone, Industrial and Printed Electronics Zone, and the Digital Apparel Production Zone.
For more details and to register for a free SGIA Expo pass, visit SGIA.org.