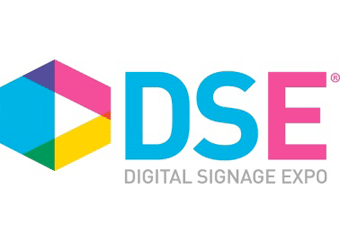 Digital Signage Expo 2012 (DSE) will present the newest, most cutting edge technology in the digital signage, interactive technologies and digital out-of-home media industry on March 7-8, 2012, in Las Vegas. DSE's New Product Pavilion will feature dozens of new and innovative products that attendees will have the opportunity to see first-hand, including:
22 Miles, Inc.'s Interactive TouchMenu for iPad
Advanced Communication Technology & Solutions Corporation's Cloud Push
AMD's AMD Radeon™ E6460 Discrete GPU
Anovo Company, Ltd's EP-42″ Outdoor Digital Media All-in-One PC
AOpen America's WT22M-RH Interactive Ultra-Slim Multi-Touch System
AXIOMTEK's 32" HD Digital Signage System with OPS Player Module
Black Box's iCompel WDS Wearable 2.4" Digital Signage
Lastar, Inc./Cables To Go TruLink A/V Over UTP Signal Extender
Capital Networks' Audience 4.2
Delphi Display Systems' Digital Sidewalk Signboard
DynaScan's DS55LT6 55″ Ultra-bright LCD with IPS Technology
Enseo, Inc.'s Cassini 5000 Digital Fanless Media Player
Expert AV Products, Inc.'s Automatic Volume Control Amplifier
Forbes-AV's 8953-X2 Custom Digital Signage Enclosure
Hall Research's UH-1BT Signal Extender
iNDS Technology, Inc.'s iS-1500 Digital Signage Player
ITS Enclosures' ViewStation QSR
LG Electronics' LV355B LED EZSign TV
Microspace's Media HotSpot Appliance
MITAC INFORMATION TECHNOLOGY GROUP's MiStream Wireless Streaming Solution
NEC Display Solutions' V651-T 65" Touchscreen Display Four-Camera Optical Sensing Technology
Net Display Systems' PADS-4 Software for Integrated Real-Time Data Solutions
NewSoft America, Inc.'s Starfish Low Voltage/Low Heat Digital Signage Player
Nexcom's NDiS 127
Olivetti S.p.A.'s Digital Signage and Queuing System Solutions
Peerless-AV's Indoor Digital Signage Portrait Kiosk Enclosure
Philips Commercial Signage's 42″ BDL4251VS No-Glasses 3D Wide-Angle Display
Planar Systems' Planar Mosaic Architectural Display
POWERVAR's ONEAC SLIMtec Power Filter
PublicSystems, LLC's Adcolizer
QVS' Wireless VGA/HDMI Connection for Projector/HDTV with A/V Streaming
Reflect Systems' ReflectView 6
Rhonda Software's MyAudience-Measure Computer-Vision Software System
Rose Displays' Padloc iPad Dock for Counters & Shelves
ScreenFeed's Wave Dynamic Retail Content Creation Software
Shuttle Computer's XS36V Ultra-Compact Media Player
SICOM's Enterprise Digital Menu Board Systems
SIIG, Inc.'s HDMI Over Single Coax Extenders with IR
SmarterSign's SmarterSign Express (SaaS)
Sony Electronics, Inc.'s VSP-BZ10 Digital Signage Player
SVSi, Inc.'s VWP120 Windowing Processor
Toner Cable Equipment, Inc.'s Drake DSE24
Touch Revolution's NIMble™ HMI
Versatile Systems' Versatile Smart Sign™ 4.0
VIA Technologies, Inc.'s ARTIGO A1200 Ultra-Slim Fanless Box Computer
Visix's Announce v.1.3 Intuitive Content Management System
WEGENER's iPump 6400 Professional Media Server
Zaag Technology Company, Ltd's HSIR+ Powered Multi-Touch Overlay
Chris Gibbs, President of ExpoNation, LLC, the producer of Digital Signage Expo said, "Creativity, innovation and growth continue to be hallmarks of our industry and nowhere is that more apparent than on the DSE 2012 trade show floor and in DSE's New Product Pavilion Showcase."
Mark your calendar now: Digital Signage Expo® 2012, co-located with the Interactive Technology Expo and Digital Content Show, is scheduled for March 6-9, 2012, at the Las Vegas Convention Center in Las Vegas. To reserve exhibit space contact Jeanne Phillips, (770) 649-0300, Ext 16. Or, for more information, visit www.digitalsignageexpo.net. You can follow DSE on Twitter at DSExpo, or for all DSE 2012 updates, use #dse2012. For year-round news and information on digital signage, visit DSE's new Digital Signage Connection web portal at www.digitalsignageconnection.com.