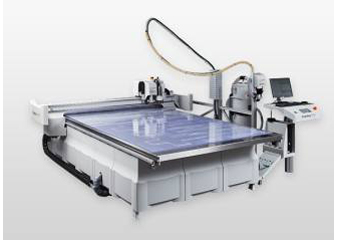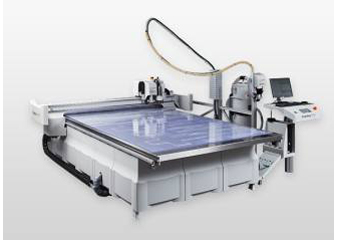 At FESPA Digital, Esko will showcase its 'design to print to cut' solutions that streamline the entire workflow, including the printing and finishing of sign and display applications. Featured at the show are the Kongsberg i-XP24 and Kongsberg i-XE10 Auto. Combined with i-cut Suite, including the newly launched i-cut Automate, these end-to-end solutions deliver the most versatile equipment for the digital finishing of signs and displays. Esko will be located in Hall 3 stand H5 at the show, being held in Barcelona from February 21-24.
Enjoy automatic savings with i-cut Suite Automate
i-cut Automate automates the entire production process to ultimately reduce costs. With i-cut Automate, users can quickly build dynamic workflows that automate repetitive prepress tasks, reducing operator intervention and errors. As well as time and money, it also saves materials in the production process.
i-cut Automate is the latest addition to Esko's successful i-cut Suite – an integrated solution designed to streamline the entire sign and display manufacturing workflow, from design to print to cut. i-cut Suite includes workflow automation and editing tools that specifically support die-less digital finishing. It comprises of three core modules: i-cut Preflight to check incoming PDF data; i-cut Layout to handle the layout and nesting of sheet layouts; and i-cut Vision Pro to ensure die-less cutting contours perfectly match the printed images.
"Printers increasingly understand the need for an integrated and automated workflow. To handle the larger number of shorter runs and wider job mix now typical of the market, they require solutions that remove time-consuming labor from the work process and cost-efficiently enhance throughput capacity," says Armand Gougay, Esko vice president EMEA. He points out that prepress workflow solutions are an especially important element of a successful future for sign and display companies: "With i-cut Suite, potential production issues are caught and resolved at the beginning of the workflow, resulting in a smooth manufacturing process. The ability to nest and automate the entire workflow are just some of the benefits that create efficiency gains for companies of all sizes, even small print shops."
Dedicated solutions delivering production improvements
Taking center stage at Esko's FESPA Digital stand is the Kongsberg i-XP24 with sheet feeder, the market's leading digital finishing solution specifically designed to deliver unsurpassed productivity and perfect registration. The Kongsberg i-XP24 is equipped with i-cut camera-based registration. It also has multiple quick-change cutting tools that allow manufacturers to easily handle a variety of materials.
Esko will also highlight its Kongsberg i-XE10 Auto, fully automated, die-less digital finishing solution, designed as the perfect finishing complement to any digital print operation. Specifically created with the growing demand for finishing of small-format, short-run digitally printed material in mind, it can work alongside any small-format or medium-sized digital press to deliver the industry's most efficient sign and display graphics production solution.
Robust solutions for a versatile operation
Esko's versatile digital finishing solutions are unique in the industry. They enable customers to implement the most robust, productive, and responsive workflow possible. "As a key growth market in the industry, the signs and displays and also the digital packaging segment offers exciting opportunities for manufacturers," says Gougay. "Companies investing in solutions for the entire workflow – including design, printing and cutting – are those that will benefit most. Our stand at FESPA Digital will clearly demonstrate Esko's commitment to delivering low cost, simple entry-level functionality for PDF preflight and layout with exceptional productivity efficiencies, from the designer's workstation all the way through to the finishing table. By adding even more automation to the process with i-cut Automate, customers are positioning themselves as formidable competitors within the market space."
FESPA Partnership
Just as last year, FESPA has again chosen Esko as its exclusive Global Software & Finishing Partner. In addition, Esko has been selected as software and digital finishing partner for the Print Shop Live, a fully functional printing operation showcasing a full end-to-end workflow from design software, to RIP solutions, multiple output devices using different print technologies and finishing – all on the widest possible range of media.