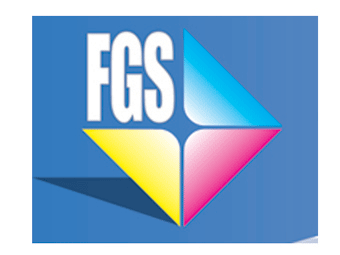 Florida Graphic Supply (FGS) will be hosting a two-day open house at its Clearwater, Florida location beginning on Friday October 7 and extending through Saturday October 8. What has become a signature event for Florida Graphic Supply will include two full days of vendor exhibits, demonstrations, workshops, and training. General admission is FREE but seats typically sell out early for many of the sought after seminar classes.
This year's open house will be marked by the company's twenty-year anniversary and is sure to top previous attendance records.
Sign shop owners from across the region always look forward to attending this event, many of whom seek bargain pricing on all the latest in wide format printing equipment. This is also a great venue for introducing new employees, graphic designers, and print operators who are eager to learn and improve their sign making skills. Students can choose from several instructional seminars being offered, such as vehicle wrap, Adobe™ Photoshop™ & Illustrator™, and FlexiSIGN® training.
New this year Wrap Experts™ will be conducting two full days of intense, hands-on wrap training including design & layout, print production, and installation. This vehicle wrap training program is recognized by 3M as preparatory training for the vehicle wrap portion of the 3M Preferred Graphics Installer Test, and Wrap Experts is considered by many of today's top wrap professionals as one of the finest teams of wrap trainers in the country. Wrap Experts works jointly with 3M in providing graphic installation training and certification for both companies and individuals.
Also new this year, FGS is pleased to offer Adobe Photoshop & Illustrator software training by American Graphics Institute (AGI). American Graphics Institue is the undisputed leader in providing the highest-quality training for creative, marketing, and sign professionals. These classes will be held in their newly renovated "state-of-the-art" demo & training facility. The Adobe™ creative suite is a powerful program that provides sign professionals the tools they need for creating stellar graphics and designs. From basic to advanced, participants can learn how to fully utilize tool bars and menus, work with both raster and vector images, assign captivating colors and correct artwork to satisfy today's most demanding clientele.
Returning by popular demand, Mark Rugen will once again be providing both beginner and advanced Flexi instructional seminars. With over fifteen years' experience in sign making software, many consider Mark "The Grand Master of Flexi," and he is the only SA International-certified FlexiSIGN® Trainer in the world. Flexi design software continues to be the number-one choice for producing sign graphics and designs.
Other open house highlights include FREE technical clinics on Roland RIP software, a boat wrap demo, food, beverages, door prizes, over fifteen leading manufacturers, and plenty of fanfare for everyone!
Florida Graphic Supply is a wholesale distributor of wide-format printing, plotters, and engraving equipment, as well as print media, plotter vinyl, software, and inkjet supplies. For more information about the 2011 FGS Open House or to reserve seats for any of the upcoming seminars, please visit www.fgsi.com.