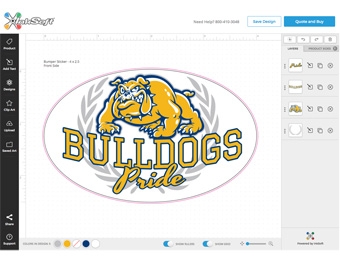 InkSoft's Signs and Banners program, which allows consumers to design and buy custom signs from your Web site, has a new product shape feature. It includes the eight most popular shapes used for making products like signs, decals, and banners. Shapes include square, rectangle, circle, angled, convex, concave, and teardrop.
Old and new users can learn how to use this new tool using the step-by-step training guide available on the InkSoft website. Interested in selling high profit margin signage? Learn more about InkSoft's Sign & Banner Edition here (https://www.inksoft.com/online-signs-banner-design-software/)
For more information, contact InkSoft at 800/410-3048; email [email protected], or visit www.inksoft.com.