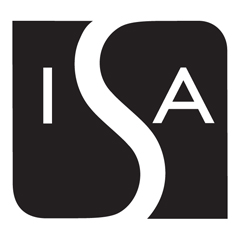 The National Retail Federation's (NRF) Big Show featured hundreds of manufacturers of the latest gadgets on its expo floor. But the keys to a strong retail business incorporate much more than just social media and smart technology. The
International Sign Association
(ISA) presented an educational session that reminded attendees of the value of signage and the organization's advocacy role on their behalf.
"We were able to highlight the importance of good signage as a critical element in the retail chain," said Rich Gottwald, ISA's Executive Vice President, who led the presentation entitled Where They Look, What They See: How Signage Connects Brands to Your Customers. "New technologies are important to retailers, of course. But a good, well-placed sign can contribute a significant percentage to the business. We are trying to make sure that retailers continue to realize that signage is one of the most fundamental ways to advertise their businesses, and that ISA is their advocate when it comes to ensuring communities do not enact restrictive sign codes and regulations."
Recognizing the value of signage to its members, the NRF sought the ISA to hold the session, which also featured executives from retailer Target and the branding firm Prophet.
The NRF event, which draws some 20,000 top retailing industry executives, allowed the presenters to convey the value of strong signage to a retailer's branding initiatives. Prophet's Andres Nicholls discussed the overall strengths of effective branding, while Target's Chris Borek unveiled how his company uses digital dynamic signage to enhance its branding message.
Gottwald also reinforced that the sign industry and retailers have the same goals—and the same challenges. He discussed regulatory issues that are on the horizon, such as the "dark sky" movement—which aims to curtail lighted signs at night—and energy consumption restrictions, which are beginning to focus on all types of products (including electric signs).
"Participating in this educational event helped retailers understand the general regulatory environment around signage," said Gottwald. "We need the retailers participation on some of these critical issues. Often times, when regulations are proposed, people don't understand that signs contribute to more profitable businesses, which increases the tax base for the community. Retailers can help us tell this powerful economic story."
The ISA promotes and improves the worldwide sign industry, through educational, advocacy, and networking initiatives.