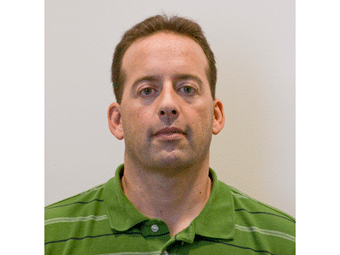 LORD Corporation, a global leader in developing UL-approved adhesives for the sign industry, has announced that Michael Verdi, Senior Technical Service Representative, Americas, will speak at the United States Sign Council's (USSC) Sign World International Convention. The meeting will be held Friday, December 2 at the Atlantic City Convention Center in Atlantic City, New Jersey. Verdi's topic is entitled "Using Structural Adhesives in Sign Making."
The usage of structural adhesives within the sign fabrication industry continues to increase steadily each year. Structural adhesives provide a multitude of benefits including design flexibility, improved aesthetics and enhanced corrosion protection. This presentation will focus on the different adhesives chemistries that are currently available as well as explore several existing applications.
Working for more than six years as a Senior Technical Service Representative at LORD Corporation, Verdi has experience maintaining a large territory throughout the Americas. His primary focus involves assisting both internal and external customers by means of providing Meter Mix Dispensing (MMD) equipment service and setup, and creating clamping and fixturing means for new/existing applications. In addition, Verdi is responsible for training distributors and account managers on the LORD Industrial Adhesive product line, visiting customer facilities to conduct audits and establishing sales tools.
Verdi holds a Bachelor's of Science in electrical engineering from New York Tech, and an MBA, with a concentration on marketing, from Columbia Southern University
For more information, visit www.ussc.org/main_signworld.html.
Founded in 1924, LORD Corporation http://www.lord.com is a privately-held company that designs, manufactures, and markets mechanical devices and electromechanical systems to control vibration, motion and noise; formulates, produces and sells general purpose and specialty adhesives, coatings and electronic materials; and develops products and systems utilizing magnetically responsive technologies. With headquarters in Cary, North Carolina, and sales in excess of $720MM, LORD has manufacturing in nine countries and offices in more than fifteen major business centers. LORD Corporation employs more than 2,700 worldwide.