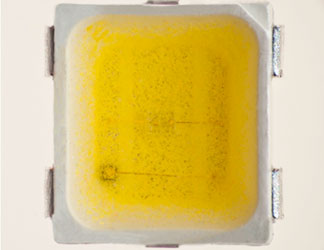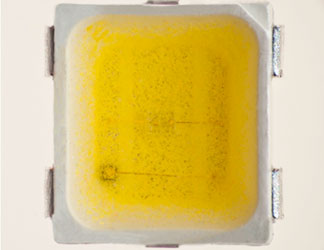 Cree, Inc
. announces the commercial availability of the XLamp® ML-B LED. Designed for quarter-watt operation, the XLamp ML-B LED brings lighting-class performance to distributed lighting applications where the light source is visible, such as panel lights and LED-based fluorescent tube replacements.
Lighting manufacturers have tried to achieve a uniform lighting appearance by placing many low-power LEDs in close proximity under a diffuser. This use of typical low-power LEDs will not enable manufacturers to meet rigorous ENERGY STAR requirements or customer's expectations. In contrast, Cree ML-B LEDs are designed to last 50,000 hours and to provide the lighting-class levels of efficacy, thermal resistance, and reliability that can enable ENERGY STAR®-qualified fixtures.
"The innovative ML-B LED delivers lighting-class performance with the smooth, uniform appearance that lighting manufacturers want for distributed lighting applications," said Paul Thieken, Cree director of marketing, LED components. "The ML-B LED provides the right balance of lumen output, footprint, efficacy and value for direct-view lighting."
The XLamp ML-B LED delivers luminous flux up to 30 lm at 80 mA in cool white (5000K) and up to 24 lm in warm white (3000K). The ML-B LED shares the same footprint and package with the XLamp ML-E LED, and like the ML-E, provides uniform color over angle and a 120-degree viewing angle.
XLamp ML-B LEDs are available now in sample and production quantities.