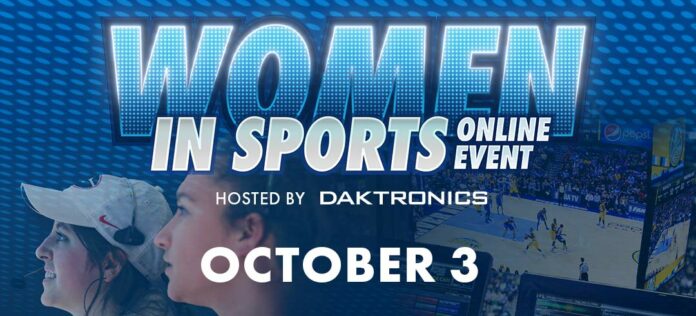 The online event Women In Sports is returning and presented by Daktronics of Brookings, South Dakota. On Oct. 3 at 2:30 p.m. CST, Leslie Slovak, executive director of athletics for the Richardson Independent School District and President Elect for the Texas High School Athletic Director's Association (THSADA), will present on "Chasing Opportunities to Serve" to help connect with and empower women in the sports industry.
Slovak has been named the 2022 and 2023 Texas Region 3 Athletic Director of the Year and has held numerous high-profile positions from head volleyball coach to THSADA Region 3 Director to District Chair, UIL District 7-6A. She brings her passion for empowering women in the world of athletics to her upcoming conversation in this online event.
"Leslie's passion for finding inspiration and empowerment from the people she surrounds herself with is very obvious," said Val Ellens, services marketing for Daktronics. "I am excited to have her share all that she has learned from her past as well as her insight into building a career in the sports industry."
The conversation will include the importance of building relationships, leading with integrity and seeking the best in business.