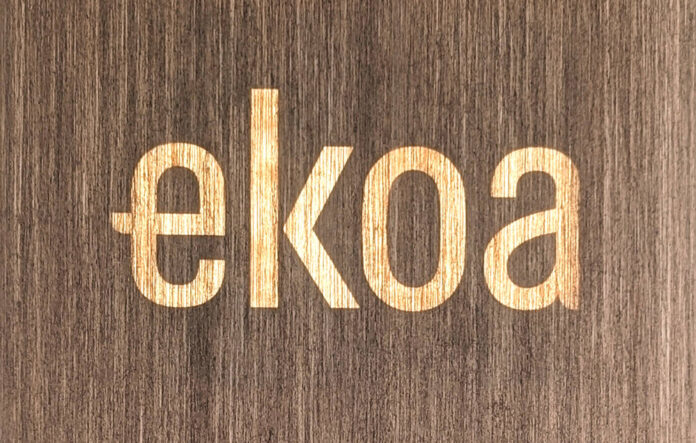 ekoa® by Lingrove is a groundbreaking innovation that's at the forefront of wayfinding and backlighting design. ekoa by Lingrvoe is a transformative solution that's not just changing the landscape of materials but also creating a more eco-friendly future for our built environment and mobility.
Lingrove's flagship product, ekoa® eco-veneer, presents a game-changing solution to replace laminates and veneers with a luxury, sustainable option. Made from long, flax fibers, ekoa offers an authentic natural grain look that has been elusive in the world of composites.
Beyond its application in architecture and design, ekoa creates exciting possibilities in the realm of wayfinding and backlighting design. Its lightweight nature, coupled with its remarkable strength-to-weight ratio, positions ekoa as an ideal candidate for creating captivating wayfinding signage that stands the test of time. The unique play of light and shadow on ekoa® surfaces adds a layer of sophistication that traditional materials struggle to achieve with backlighting.
Lingrove's mission revolves around offering sustainable solutions that leave a lasting impact. ekoa is Clean-Air Gold certified, Red-List Free, and has a low carbon footprint. The eco-veneer and panel products are designed to contribute LEED points and WELL benefits, ensuring that each application is not just beautiful, but also environmentally conscious.
The company is dedicated to providing a clean, green, and healthy option for designers and architects seeking innovative materials that align with their sustainability goals.
—Press Release