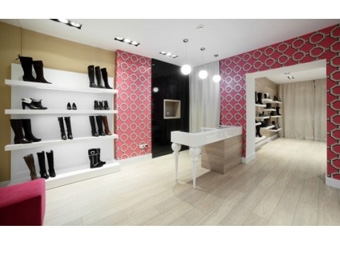 Colex will be cutting Presto Tape's Digitally Printable Wallcovering, PaperTac at the ISA Sign Expo this month in Orlando, Florida. PaperTac (7-mil) is a peel-and-stick paper with an adhesive back. (Presto Tape is the only manufacturer of this type of print media).
PaperTac is a repositionable and removable wallcovering that can be printed with solvent, eco-solvent, UV and latex inks. PaperTac is ideal for wall graphics, surface graphics, retail graphics or in place of traditional wallpaper.
At booth #2459, Colex will be cutting PaperTac on their Colex Sharpcut 1530. The Colex Sharpcut 1530 reads the printed Fotoba lines leaving cleanly cut samples that they will handout.
Presto Tape will also have printed samples of their entire Digitally Printable Wallcoverings collection in booth #2718.
For more information on these products, email [email protected].