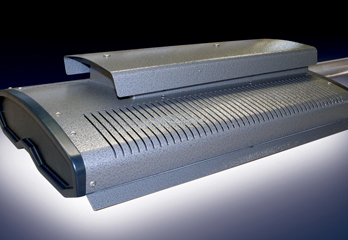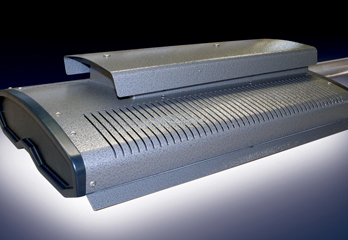 Relume Technologies
, a leading manufacturer of light-emitting diode (LED) products and smart grid control systems for outdoor lighting applications, announced that fourteen of its outdoor parking, roadway, and service station & canopy fixtures have been approved by the International Dark Sky Association (IDA) and now have the "Fixture Seal of Approval."
"Relume is pleased to have more of its products recognized not only for their high efficiency and unparalleled long-life in solid state lighting, but also for their sensitivity to the environment," said Relume CEO Crawford Lipsey.
Recently, Relume was found to be compliant with zero non-conformances in its annual ISO 9001:2008 surveillance audit, and eight of its outdoor pole/arm mounted area and roadway luminaires have been added to the Qualified Products List for the Design Lights Consortium, a bi-national list of qualified LED fixture qualifies. The IDA, a not-for-profit organization that promotes environmentally responsible outdoor lighting and the preservation of the night sky, awarded Relume the "Fixture Seal of Approval" after evaluating the photometric data of Relume's luminaires to ensure that they minimize glare, reduce light trespass, and don't pollute the night sky.
Recently approved products include:
"Parking", "Roadway", and "Service Station and Canopy"
ParkVue Series (Clear Lens)
PS1
PS1(T3)
PS2
PS2(T3)
PS3
PS1HO
PS2HO
PS3HO
"Roadway"
Vue Series
VUE 100HE
VUE 150
VUE 150HE
VUE 250
VUE 320HE
VUE 400 (pictured)
The Approved Fixtures List can be accessed through the IDA Web site at www.darksky.org.