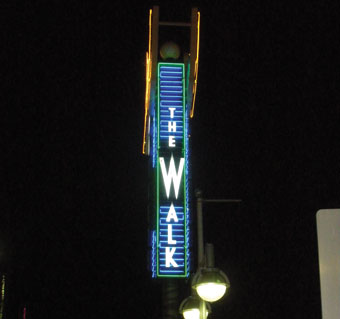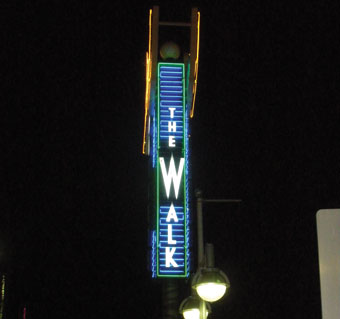 Randy Wright
The 2011 National Electrical Code® (NEC) is now in print and, in some jurisdictions, in effect. This month, I'll continue my outline of the specific changes in its Article 600, which relates to the sign industry. (Note: Last issue, I discussed definitions, markings, and branch circuits.)
To compare these changes and modifications—and to better understand my commentary about them—you'll need to get out your new codebook and follow along.
The following sections being discussed are reprinted directly from the 2011 NEC, with the italicized text identifying the specific changes or additions as they've been printed in the new codebook.
Meanwhile the commentary section represents my best recollection of the reasons and rationales behind the changes that were accepted during the proposal and comment periods.
600.7 Grounding and Bonding.
(B) Bonding. Exception: Remote metal parts of a section sign or outline lighting system only supplied by a remote Class 2 power supply shall not be required to be bonded to an equipment grounding conductor.
Commentary: This exception will allow the equipment grounding conductor to terminate at the Class 2 power supply when used to power a section sign or outline lighting system. Now let's not confuse Class 2 with low-voltage; the exception is only for Class 2.
(7) Bonding Conductors. Bonding conductors shall comply with (1) and (2).
(1) Bonding conductors shall be copper and not smaller than 14 AWG.
(2) Bonding conductors installed externally of a sign or raceway shall be protected from physical damage.
Commentary: The list changed from alpha to numeric to comply with the NEC style manual.
600.12 Field-installed Secondary Wiring. Field-installed secondary circuit wiring for electric signs, outline lighting systems, and skeleton tubing systems shall be in accordance with their installation instructions and 600.12(A), (B), or (C).
Commentary: "Skeleton tubing systems" was added to the list and the section on "installation instructions" was added to clarify that these instructions are required. The electrical inspectors will now be asking for these instructions when they inspect the installation.
(C) Class 2. Where the Installation complies with 600.33 and the power source provides a Class 2 output that complies with 600.24 either of the following wiring methods shall be permitted as determined by the installation conditions:
(1) Wiring methods identified in Chapter 3.
(2) Class 2 cables complying with Part III of Article 725.
Commentary: This section was completely rewritten from 50 volts or low-voltage to Class 2 output. Because of the confusion of 725, the panel wrote prescriptive wiring methods for signs with a Class 2 power supply. All other wiring related to signs will need to comply with Article 600 or Chapter 3 wiring methods.
600.22 Ballasts.
(F) Marking. Transformers and electronic power supplies that are equipped with secondary-circuit ground-fault protection shall be so marked.
Commentary: This change is to clarify for the installer or inspector that the product is equipped with secondary-circuit ground fault protection.
600.24 Class 2 Power Sources. Signs and outline lighting systems supplied by Class 2 transformers, power supplies, and power sources shall comply with the requirements of Class 2 circuits and 600.24(A), (B), (C), and (D).
(A) Listing. Class 2 power supplies and power sources shall be listed for use with electric signs and outline lighting systems or shall be a component in a listed electric sign.
(C) Wiring Methods on the Supply Side of the Class 2 Power Supply. Conductors and equipment on the supply side of the power source shall be installed in accordance with the appropriate requirements of Chapter 3.
(D) Secondary Wiring. Secondary wiring from Class 2 power sources shall comply with 600.12(C) and 600.33.
Commentary: This section was rewritten to be more prescriptive, to include the supply side of Class 2 circuits, and to add the new section 600.33 to secondary wiring.
II. Field-installed Skeleton Tubing, Outline Lighting, and Secondary Wiring.
600.30 Applicability. Part II of this article shall apply to all of the following:
(1) Field-installed skeleton tubing
(2) Field-installed secondary circuits
(3) Outline lighting
These requirements are in addition to the requirements of Part I.
Commentary: This section will now apply to all field-installed secondary wiring and outline lighting.
600.33 LED Sign Illumination Systems, Secondary Wiring. The wiring methods and materials shall be installed in accordance with the sign manufacturer's installation instructions using any applicable wiring methods from Chapter 3 and the requirements for Class 2 circuits contained in Part III of Article 725.
(A) Insulation and Sizing of Class 2 Conductors. Listed Class 2 cable that complies with Table 725.154(G) shall be installed on the load side of the Class 2 power source. The conductors shall have an ampacity not less than the load to be supplied and shall not be smaller than 22 AWG.
(1) Wet Locations. Class 2 cable used in a wet location shall be identified for use in wet locations or have a moisture-impervious metal sheath.
(2) Other Locations. In other locations, any applicable cable permitted in Table 725.154(G) shall be permitted to be used.
(B) Installation. Secondary Wiring shall be installed in accordance with (B)(1) and (B)(2).
(1) Support Wiring shall be installed in a neat and workmanlike manner. Cables and conductors installed exposed on the surface of ceilings and sidewalls shall be supported by the building structure in such a manner that the cable will not be damaged by normal building use. Such cables shall be supported by straps, staples, hangers, cable ties, or similar fittings designed and installed so as not to damage the cable. The installation shall also comply with 300.4(D).
(2) Connections in cable and conductors shall be made with listed insulating devices and be accessible after installation. Where made in a wall, connections shall be enclosed in a listed box.
(C) Protection Against Physical Damage. Where subject to physical damage, the conductors shall be protected, and installed in accordance with 300.4.
(D) Grounding and Bonding. Grounding and bonding shall be in accordance with 600.7.
Commentary: This section is completely new and was added to be prescriptive for the installation of LED sign illumination system conductors. This shall explain how conductors are installed for signs and outline lighting.
Randy Wright is the electrical issues consultant with the United States Sign Council. To contact Randy with any questions or comments about this article, email [email protected].