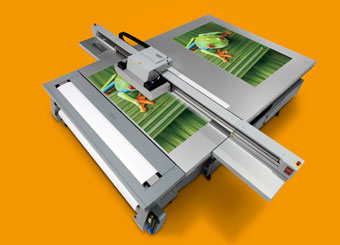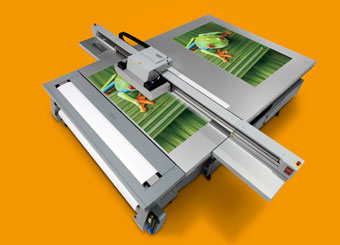 Océ North America
announces it has qualified several products created by leading fiber paperboard producer
M-real Corporation
for the Océ Arizona® Series of UV flatbed printers. The products qualified include Carta Elega, Carta Integra paperboard, and Kemiart topsheet used in corrugate packaging applications.
"Océ's qualification of the M-real products now provides packaging companies entering into digital packaging an immediate, high-quality, proven result that not only works on the digital flatbed, but traditional offset or flexographic presses, as well," says Randy Paar, Océ North America product marketing manager. "This means the brand owner can much more confidently and quickly sign-off on a prototype and then see it go into production knowing that the final result will be accurately reproduced on the very same media."
Qualification consisted of producing samples on the Océ Arizona printer at the Océ Knowledge Center in Itasca, IL followed by further evaluation by M-real. The resulting image quality and ink adhesion were exceptional using the Océ IJC256 Series inks, even when printed at high-volume production speeds. Using the companion Océ ProCut™ digital cutting table for creasing and cutting, both ink and substrate demonstrated good structural performance with virtually no cracking, chipping, or scuffing of the printed package with either paperboard or corrugated board.
"The samples of M-real's Carta Integra and Carta Elega FBB (Folding Box Board) produced on the Océ Arizona printer looked exceptional," says M-real Americas Technical Marketing Manager John Sarik. "Additionally, previous samples of Kemiart Lite and Kemiart Graph produced on the same printer as combined corrugated board showed very good color intensity, critical for POP display work, and fine detailed screening used in halftone reproductions."
The Océ Arizona Series of printers are versatile in a variety of applications, and they can print directly to rigid substrates up to two inches thick with a maximum eight-foot-by-ten-foot image area.