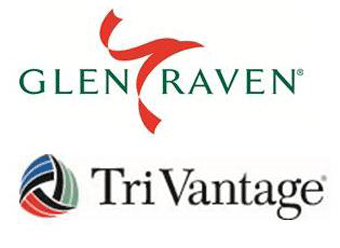 Tri Vantage, the nation's largest distributor serving awning, marine, and furniture markets, will debut a new booth during the IFAI Expo in Baltimore on Oct. 25-27. The new booth (No. 523) has five sections focused on Sun Control, Industrial, Furniture, Marine, and Awning Composer.
"When Expo attendees visit each of these areas, they will have an opportunity to experience product and service offerings with excellent growth potential," said Ron Paratore, vice president of sales for Tri Vantage. "Fabric samples are displayed throughout the booth, along with flat panel televisions featuring inspiring video of product applications."
In addition to the new design, the Tri Vantage booth will feature touch-screen product literature ordering. Customers can select needed sales materials from a video monitor and place their orders, anticipating arrival of materials by the time they are back at home, or shortly thereafter.
Sun Control
For the Sun Control market, the Tri Vantage booth will feature products that awning fabricators can add to their offerings of fixed and retractable awnings. The Shade Inspiration Collection™ is a comprehensive line of window treatments, while power screens also offer growth opportunities for residential and commercial applications.
"Awning fabricators have the tools and the skills to expand into sun control," said Dan Fouratt, Tri Vantage director of sun control. "It is a tremendous growth opportunity that requires only minimal additional training and virtually no additional investment."
The Shade Inspiration Collection from Tri Vantage is comprehensive, addressing virtually all residential or commercial window shading needs. From light filtering to total blackout and from manual to motorized systems, Shade Inspiration has fabrics in a wide array of patterns and colors.
Awning fabricators can also learn more about Tri Vantage's Cover Express program, which assures rapid availability of ready-to-install Solair® Select and Solair® Comfort retractable awning systems.
Industrial
Expo attendees who serve the Industrial market will find a full range of Tri Vantage products for awnings, along with other industrial applications, such as machine covers.
"We have a fabric for any sun protection need, and our goal for Expo is to help our customers learn more about the best applications for each," said Drew Nelson, awning and industrial products manager. "One of the greatest benefits we offer customers is the information we gather on various product options."
Among the leading awning and industrial fabric brands on display within the Tri Vantage booth will be Sunbrella® fabrics, including the Mayfield Collection. Also look for European awning fabrics in the Dickson® Orchestra selection, along with fabrics from Ferrari and Herculite®.
Specialty fabrics on display will include the Vanguard® line of laminated fabrics, Natura™ embossed fabrics and the Weathertyte® line, which offers solvent digital printing options.
In addition to sun control products, Tri Vantage will display a broad array of other industrial products, including tenting and Coverlight® CSM Coated Nylon, which is designed for high performance industrial covers. Equally exciting is the recent expansion of Tri Vantage offerings for shade sails, which now include a variety of fabrics as well as complete fabrication and installation hardware.
Furniture
A colorful array of furniture fabrics ideal for home and boating applications will highlight offerings for the furniture market. "Furniture fabrics are one of our fastest growing segments; our lines cover both inside and outside of the home, along with boat cockpits and below deck uses," said Tom Koster, furniture and marine products manager.
The High Point Collection of Sunbrella® performance fabrics will be a focal point of the booth as Koster and his team offer the latest in colors and styles. Look for numerous other furniture weight fabrics, including the GeoBella® brand from Phifer and Rennaisance™ by Sunbrella, both of which are made with recycled content. The Tri Vantage booth will also feature ultraleather and other premium fabrics featured on booth seating areas.
Marine
Marine fabricators will be able to learn about the latest in marine hardware and accessories at the Tri Vantage booth.
"We continue to encourage marine fabricators to consider our premium package for marine applications that drive value for customers and create strong referral streams," Koster added. "We have expanded our offerings to include high-performance threads and Makrolon window materials."
Awning Composer
The final Version 5 release of Awning Composer will be unveiled during Expo, including two exciting new tools—Shade Simulator and Electronic Tape Measure, both of which will help awning fabricators develop compelling customer proposals.
"With a sixty-inch screen, it will be easy to view demonstrations, ask questions and gain hands-on experience with this powerful software," said Mark Stiver, manager of marketing systems. "Many of the upgrades we will demonstrate at Expo are based on customer feedback on the June pre-release of Version 5."
Shade Simulator represents a major advance for Awning Composer, enabling fabricators to provide real-life simulations of the shade that an awning will create for a client's home or building. By entering a full address of the structure and the direction it faces, the system uses GPS technology to identify longitude and latitude and then create an animated simulation of shade as it progresses from sunrise to sunset.
Version 5 also includes an Electronic Tape Measure that builds on the existing ability to scale a straight-on view photo. After a photo is scaled by entering a known measurement, such as the height of a door or the width of a window, you can click on two additional points on the photo to ascertain accurate measurements of objects in the photo.
The Tri Vantage booth is No. 523. For additional information on the full range of Tri Vantage products, visit www.trivantage.com.