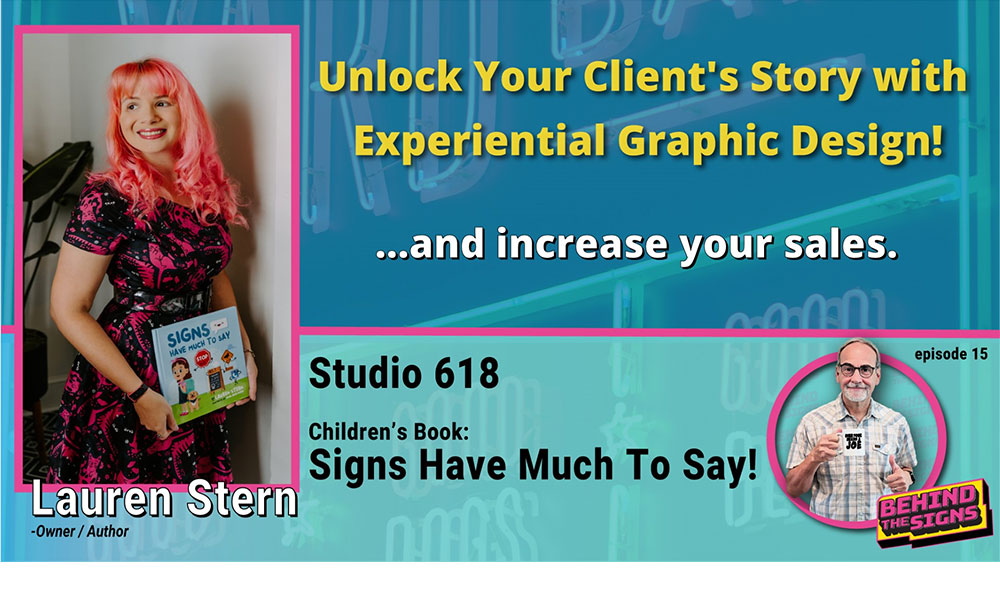 Unlock your client's story with experiential graphic design! In the latest "Behind the Signs" video podcast, provided by your friends at Sign-Tracker.com, host and Sign Builder Illustrated Contributor Joe Arenella talks with Lauren Stern, the face behind Studio 618.
Lauren shares her story and her approach to sign design. She is also the author of the children's book Signs Have Much To Say!
Helping your clients tell their story is at the heart of experiential graphic design. It will lead to better client relationships, happier clients and more sales.
Learn more about the topic of experiential graphic design in this latest episode of "Behind the Sign."