Engagement is a magic word in business. You want employees who are engaged with you, not just showing up every day and working for a paycheck, but understanding and working with you toward your goals. You want customers who are equally engaged, which helps you to maximize the value of each customer relationship, and you must engage with prospects in order to turn them into customers in the first place. Finally, you want suppliers who are true partners, not just people/companies who sell you things.
So how does this happen? Better communication, perhaps involving a different approach to communication. This fast-moving session will help you to understand the Rules Of Engagement in the modern marketplace.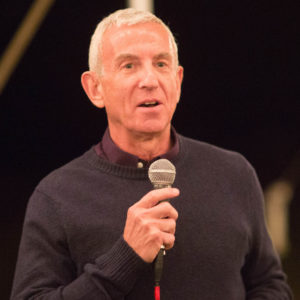 Trainer and consultant David Fellman is the president of David Fellman & Associates, a sales and marketing consulting firm in Raleigh, North Carolina serving numerous segments of the graphic arts industry. Fellman is also the author of the Sign Sales DNA Project, a research study to determine what skills, attitudes, and personality traits are most important to sign and graphics salespeople.
During the informative, entertaining session, Rules of Engagement: A Guide to Better Communication—and Better Relationships! on September 19 at 1:45 pm,  Fellman will cover the following objectives:
How to define, validate, and communicate your company's core values
How to provide your team members with a voice in decision-making processes
How to create an "engagement pathway" from your advertising to your website to the point of sale
How to know—not just think or hope!—that you have happy and loyal customers.
In addition, please be sure to check out our recent Webinar presented by Fellman where he discusses the big money question: What are the best ways to grow your sign business?
SBI NSSA Northeast Conference & Expo
The SBI NSSA Northeast Conference & Expo will be held on September 19-21, 2022 at the Rhode Island Convention Center in Providence, Rhode Island.
The conference program will feature two days of sessions that offer actionable "how-to" lessons to sign shops of all sizes and levels of experience. With a focus on how sign shops can increase sales and profits through strong business management and operational efficiency, this conference will arm you with all the tools you'll need to become a better business owner.
Of course, no sign shop is complete without the right equipment and services, and there will be a large show hall filled with exhibitors from across the sign industry, hands-on product demonstrations, and valuable networking opportunities.
The day-to-day challenges of operating a sign shop along with larger issues like labor shortages and supply chain disruptions, can make it nearly impossible to step back and evaluate your sign shop's current operations and future plans. Join us in Providence this fall and make the time to work on all the aspects of your business that will result in increased profits, a stronger team, and a clear path forward.
For more information on sponsorship and booth opportunities, contact David Harkey at 973-563-0109 or

[email protected]

.