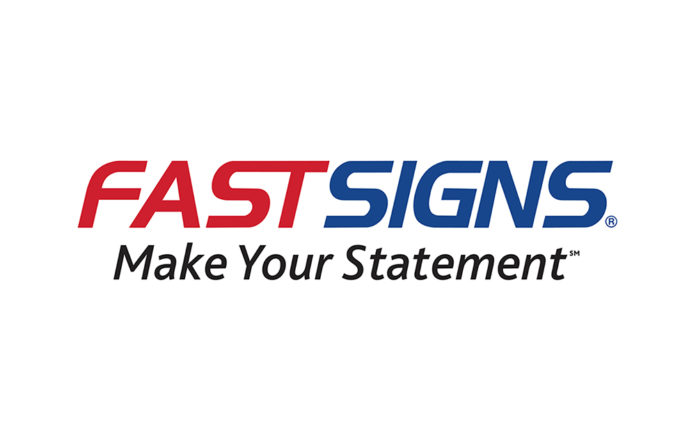 FASTSIGNS, a leading sign, graphics, and visual communications franchise, was identified by Franchise Business Review as being one of only fifty franchises to qualify as a 2023 Top Franchise for Women. This is the third consecutive year being recognized for this honor.
"FASTSIGNS is proud to provide our network with the opportunities, tools, and resources they need to find success, regardless of their gender, race, orientation, etc.," said Mark Jameson, chief development officer at Propelled Brands. "Receiving this recognition for the third consecutive year attests to FASTSIGNS' emphasis on cultivating a culture of inclusion for all of our franchisees and commitment to expanding opportunities across our network."
Franchise Business Review (FBR) provides the only rankings of franchises based solely on actual franchisee satisfaction and performance.
FASTSIGNS® was among 322 franchise brands, representing over 8,100 female franchise owners, that participated in Franchise Business Review's research on the Top Franchises for Women. Of the more than 765 FASTSIGNS centers around the world, around 21 percent are owned by women.
"While researching franchises, I selected an industry leader. The visibility, products and services that FASTSIGNS offers, coupled with their support of franchise owners, was evident," said Steph Drileck, FASTSIGNS franchisee in San Antonio, Texas. "We didn't want to invest in a franchise to just "buy a job" – we wanted to invest in a business opportunity as a calculated risk. We were confident that the FASTSIGNS business model combined with our dedication and hard work would pay off. And it has!"
FASTSIGNS franchisees were surveyed on thirty-three benchmark questions about their experience and satisfaction regarding critical areas of their franchise systems, including leadership, training & support, financial opportunity, and work/life balance.
The FASTSIGNS business model accommodates for all of these critical areas, especially for work/life balance by providing franchisees with a Monday to Friday work week and no evening work, perfect for women who wish to run a business while still having time for their family.
FASTSIGNS' survey data showed the following:
92 percent of franchisees "strongly agree" or "agree" to respecting the franchisor
95 percent of franchisees are likely to recommend FASTSIGNS to others
95 percent of franchisees rate their local market competitiveness above average, +20 percent higher than the industry benchmark
"Franchising is a terrific option for women seeking business ownership on a full- or part-time basis," said Michelle Rowan, president and COO of Franchise Business Review. "There are thousands of different franchise opportunities available, so before making the decision to invest in a particular franchise, it's important to research feedback from current female franchise owners on how well the franchise meets their expectations in terms of support, work/life balance, financial opportunity, culture, and other key areas of business ownership.
"When you look at the brands on this year's list of the Top Franchises for Women, 87 percent of women said they enjoy owning and operating the business, making them all excellent options for women looking to make the transition to business ownership."
—Press Release