Allegra, one of the eight brands under Alliance Franchise Brands, will be featured on Entrepreneur magazine's Top Global Franchises list. The brand ranked at No. 167 after the publication reviewed franchises included on the Franchise 500 listing and considered their startup and ongoing costs, the support program for franchisees, brand and financial power, and overall strength. All franchises had to be offering international opportunities and have at least five open international units as of July 2021.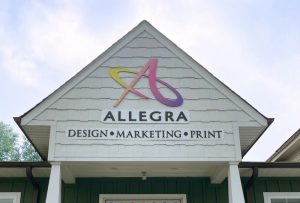 "We're honored for our brand to be included on such a prestigious list," said Michael Marcantonio, Chief Executive Officer at Alliance Franchise Brands, Allegra's parent company. "Our team has worked hard over the years to grow Allegra's international presence. We're excited to offer a reputable franchise opportunity with a proven business model to more international partners."
Allegra is a one-stop-shop for businesses looking for marketing materials, direct mail assistance, custom printing, signage, graphic design, and promotional items. The brand offers a B2B franchise opportunity allowing investors to enjoy a strong work-life balance, connections to other businesses providing a steadier stream of income, and multiple revenue streams due to the large variety of production services.
"What makes our opportunity so appealing is that our Centers have it all," said Marcantonio. "We're able to provide multiple solutions to our customers. That's what keeps them coming back to us. We've perfected our business model. Now, we're just looking for the right franchisees to take it and run with it. This feature in the June issue speaks volumes to the validity of our brand and our decades of experience in the industry."