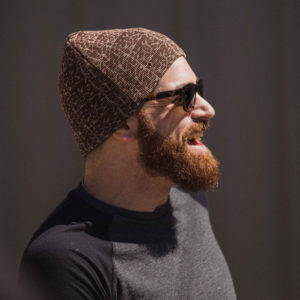 It is important that you know your value when it comes to the work involved with sign design and that you are upfront with your customers about the process. But what is an hour of conceptual design work worth, and how do you charge appropriately for it? How do you protect your designs from clients shopping them out to competitors?
At the upcoming SBI/NSSA Northeast Conference & Expo, we'll be presenting "Valuing Your Sign Designs," a session "designed" to artfully increase awareness of this part of the production process and make sure you hold customers accountable for it.
William Galligan, founder of Wayfinder Collaborative, an experiential signage consulting firm whose mission is focused on the client's experience, will lead this discussion about valuing and protecting your sign design work. He will provide details on the following topics:

What's an hour of conceptual design worth and are you charging appropriately for it?
The difference between conceptuals and shop drawings.
Not giving away your detailed drawings but instead trying to sell the client on conceptual.
Making sure the design is not a hidden cost.
Getting deposits for designs.
Holding the client accountable and getting rid of clients shopping out your design.
And more!
There will also be plenty of time for Q&A, so bring your questions!
Register today to attend this session and take advantage of the full conference. SEGD members can get a 15% discount by using code SEGD15.
SBI NSSA Northeast Conference & Expo
The SBI NSSA Northeast Conference & Expo will be held on September 19-21, 2022 at the Rhode Island Convention Center in Providence, Rhode Island.
The conference program will feature two days of sessions that offer actionable "how-to" lessons to sign shops of all sizes and levels of experience. With a focus on how sign shops can increase sales and profits through strong business management and operational efficiency, this conference will arm you with all the tools you'll need to become a better business owner.
Of course, no sign shop is complete without the right equipment and services, and there will be a large show hall filled with exhibitors from across the sign industry, hands-on product demonstrations, and valuable networking opportunities.
The day-to-day challenges of operating a sign shop along with larger issues like labor shortages and supply chain disruptions, can make it nearly impossible to step back and evaluate your sign shop's current operations and future plans. Join us in Providence this fall and make the time to work on all the aspects of your business that will result in increased profits, a stronger team, and a clear path forward.
For more information on sponsorship and booth opportunities, contact David Harkey at 973-563-0109 or

[email protected]

.
Interested in subscribing to Sign Builder Illustrated's magazine or newsletters? Visit our subscription page to subscribe for free today!