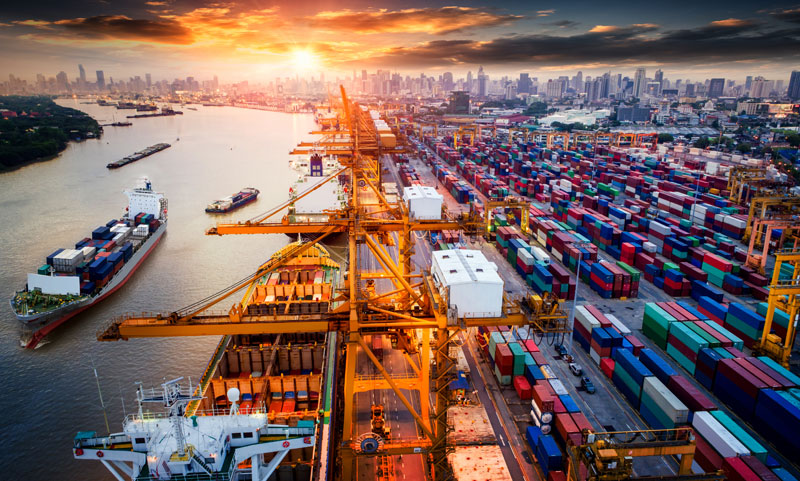 Add supply chain shortages—particularly in plastics, aluminum, and lumber—as one more challenge for sign companies to navigate in 2021. Our industry is hardly alone. Everything from chicken wings to pool chlorine is in short supply.
There are a myriad of issues behind each of these shortages—from winter storms that took out plastic manufacturing in Texas to a lack of qualified tanker truck operators creating lines at the gas pumps this summer.
In some ways, it's a fitting end to what I hope are the last gasps of the pandemic.
We've had to adapt in so many ways over the last year or so. But there are non-pandemic issues, too.
Tariffs set off price increases in aluminum in 2018 and a robust construction boom has driven lumber prices through the roof.
Even as we emerge from lockdowns and rebuild the economy, finding resources promises to be an ongoing challenge for our industry.
But what if this presents an opportunity instead? What if we learn as an industry to adapt quickly and find new ways to serve our customers while protecting our companies' bottom lines?
That proactive approach was discussed in a panel at ISA International Sign Expo 2021-Virtual in April. Mark Dancer, a Fellow at the Institute for Distribution Excellence, and MJ Singhani, director of supply chain for United Kingdom-based Principal, joined me to discuss ways that we can innovate and adapt well beyond the current shortages.
Singhani said that shortages are forcing distributors to work more collaboratively with clients. When a certain material isn't available, this collaboration can help find alternate products. Dancer said that new partnerships would drive new processes, which could pay dividends for decades.
Dancer told attendees how one paint supply company had reorganized into three distinct business units—one focused on retail, one on sign, and one on consulting.
"The immediate benefit was each of the customer segments could say, 'I see what you're about. I need this from you,'" explained Dancer. "They got focused solutions."
Singhani may not have been the most popular person in the room when he noted, "There are other pandemics and crises five or ten years down the road. There is always something lurking."
But he noted that if we learn from the supply challenges the last year has brought, the end-result will be a stronger industry.
Dancer echoed that sentiment by saying, "We are much more of a global economy and any crisis is going to cause supply chain issues."
So what's the solution here exactly?
The National Association of Manufacturers has included supply chain improvements as part of its American Renewal Action Plan. The plan includes ideas like supporting American manufacturing with investments and tax rebates that encourage growth.
There has been a lot of talk about "reshoring," or bringing manufacturing of items that funnel into our supply chain, back into North America.
It's a complex issue to be sure. But I've also heard of sign, graphics, and visual communications companies turning down jobs because they can't get the components to deliver the project on time.
In some ways, it's cute to complain about the chicken wing shortage. But when it comes to our industry, these vital components threaten jobs and the viability of our industry.
After the last few years, it's a risk we can't really afford to take.
What products are you having trouble finding? What innovative ideas have you come up with to overcome supply chain issues?
I'd love to hear from you. Drop me a line at [email protected].
By David Hickey, the vice president of Government Affairs at the International Sign Association (ISA).